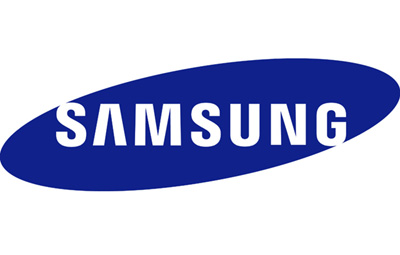 Academies offer skills and qualifications that provide stepping stones to future employment
In a country like South Africa, where there is a dearth of technical skills, it has become critical to focus on developing such expertise within the youth market. By focusing on teaching technical skills, organisations are able to provide both an answer to the current youth unemployment challenge and deliver qualifications that can help legitimise those operating in the informal sector. Samsung South Africa has three technical academies currently in operation across South Africa, with in excess of 500 students associated with these. Each of these academies plays its part in tackling the skills and unemployment crisis in Gauteng. The largest of these institutions, the Samsung Engineering Academy, is based in Boksburg, while additional academies can be found in KwaThema on the East Rand and in Hammanskraal, near Pretoria. Richard Chetty, Director for SSA Service at Samsung South Africa, says that the locations for these academies were chosen specifically to provide better opportunities for youngsters in these underprivileged areas.
"The goal is to teach them to become proficient in skills that will allow us to employ them within our service centres. To this end, students in Hammanskraal learn technical skills related to servicing Samsung's large appliances, as well as our phones. In KwaThema, the main focus is on our refrigerators and air-conditioners, which are specialist skills that have to meet specific compliance standards, meaning there is generally a scarcity of engineers from this perspective," he says. Chetty explains that acquiring such skills means that those students who are not employed directly by Samsung will still have the opportunity to open their own small business once they have qualified.
"Samsung has also launched a programme designed to encourage young entrepreneurs to start their own businesses using these skills." Chetty adds that the main academy in Boksburg focuses mostly on training students in a range of skills related to cell phone servicing. The idea is for graduates to be able to work within the company's service centres once they have graduated.
Samsung has also paid special attention to the needs of women in this region, who often have even fewer opportunities for formal employment than men. The Boksburg Academy is where Samsung's successful Women Technical Programme (WTP) is based. The WTP selects a number of female students from previously disadvantaged backgrounds for the first ever training programme specifically for hand held devices. Once their graduation from the programme is completed, these students are placed at a number of Samsung's Service Centres, where they will undergo a year of practical work in order to gain necessary and valuable experience. Following a final assessment, they will be certified as technicians, which will open up a meaningful career path to them.
Chetty points out that 16 of the women who graduated from the first course have been employed by Samsung, enabling them to support their households while also being viewed as pillars in their community. The success of this programme is indicated by the fact that Samsung is currently seeking an additional 20 young women to join the second iteration of the WTP. "So far, Samsung has employed in the region of 100 graduates from these academies within its service network. However, even those who don't get employed by us, find that having this accreditation and skill behind their names provide a good stepping stone to future employment."
"The most heartening thing is that from a social perspective, these academies have really give these communities hope – a goal which lies close to the heart of Samsung's brand ethos. In a country struggling with high unemployment, the youth are able to see the tangible benefits offered by such studies and it makes them all the more eager to participate," Chetty concludes.