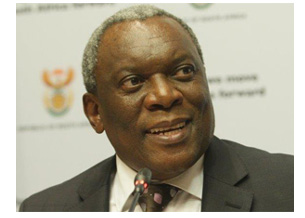 By – SAnews.gov.za
Pretoria – Minister of Telecommunication and Postal Services Siyabonga Cwele is leading the South African delegation to the Second BRICS Information and Communications Technologies (ICT) Ministers Meeting in India.
"We have before us the opportunity to strengthen the functioning of our BRICS union and build a more integrated, innovative and vibrant ICT network that is truly able to meet the needs our people.
"We see the ICTs as cornerstone of socio-economic development. Our government's blueprint document, the National Development Plan (NDP), recognises ICTs as key catalyst for inclusive growth and for reducing spatial exclusion, enabling seamless participation by the majority in the global ICT system, and creating platforms for emerging players such as black industrialist, content developers and application innovators," Minister Cwele said.
He said South Africa is open to do business with BRICS countries and he hopes the country will forge new partnerships at the meeting.
The two-day meeting started on Thursday in Bengaluru.
The meeting takes forward the commitments made by the leaders of BRICS countries on matters relating to ICT.
Minister Cwele is scheduled to have bilateral meetings with his counterparts from India, Brazil, Russia, China and the Deputy Secretary General of the International Telecommunication Union.
The Ministers have committed to cooperating on areas that include research and innovation, technology transfer, innovation, electronic manufacturing and skills training.
The South African delegation includes leaders of ICT State-owned enterprises, private sector and industry associations.