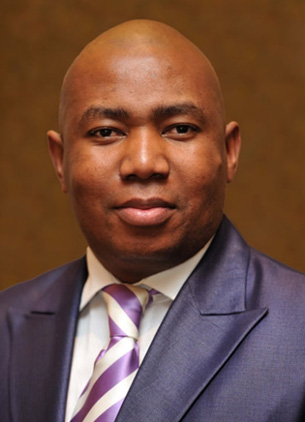 By– SAnews.gov.za
Cape Town – Higher Education and Training Deputy Minister Mduduzi Manana has called on the matric Class of 2016 to apply for financial assistance from the National Student Financial aid Scheme (NSFAS) ahead of the November 30 deadline.
The Deputy Minister said this when he briefed journalists after visiting the NSFAS Cape Town office, on Wednesday, to commemorate the scheme's 25 years of existence.
His visit also formed part of government's Imbizo Focus Week of activities.
"Government would like to financially assist as many students as possible next year, but in order to do that, we rely on you learners filling and submitting your applications for funding, timeously. It is only twenty days to go before applications close.
"The sooner NSFAS receives your applications, the sooner they are able to process them and contact you to communicate the outcomes, and the sooner NSFAS will be able to process payments for your registration fees and tuition fees," he said.
The Deputy Minister said NSFAS was ushering a new era of a student-centred funding model, which will be rolled out fully to all public universities and TVET colleges from 2017 onwards.
Under this model, NSFAS will be able to have a direct relationship with the students it funds, and will also be able to receive funding applications directly from applicants and communicate the outcomes of those applications directly to the applicants.
In the previous model, students had to apply for tuition funding via their institutions of higher learning upon registration.
NSFAS turns 25
When the Deputy Minister arrived at the NSFAS office, he took a tour of the institution's headquarters and interacted with staffers, urging them to continue working hard as they are providing an important service to the nation.
Accompanied by NSFAS CEO Msulwa Daca, he then sat down at the NSFAS contact centre to call several beneficiaries.
One of the beneficiaries, whose name is being excluded due to the fact that consent has not been received from him, had just settled his debt from funding that he previously received from NSFAS to fund his studies.
The Deputy Minster thanked the beneficiary, saying the monies he paid back will go a long way to assist other students.
He later told journalists that government has invested resources to ensure that students from working class and poor backgrounds are provided with higher education funding.
"It is the view of this government that no poor yet academically deserving student should be excluded from education and training opportunities due to lack of funding.
"This policy position is supported by NSFAS, which government introduced 25 years ago. This point must be emphasised because education is one of the tools by which we can break the cycle of poverty, inequality and unemployment and government will make every effort to assist individuals to reach their goals."
He said through NSFAS, government has now spent a total R59 billion, benefiting over 1.5 million on the education of students who come from middle class and poor backgrounds.