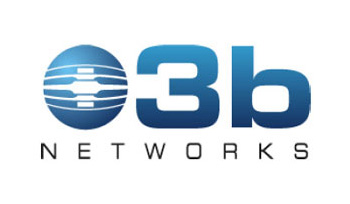 Fastest growing satellite operator in history enabling African broadband internet and 4G/LTE mobile service, even in land-locked countries with no possibility for fiber
O3b Networks today announced the company's high throughput, low latency satellite-enabled network has transformed business for Regional mobile and fixed line operators across the African continent. Working to meet the rapidly growing internet demands of customers, unsupported with high latency geostationary (GEO) satellite systems or unreliable fiber lines, mobile network operators (MNOs) and internet service providers (ISPs) are increasingly relying on O3b's fiber-equivalent connectivity solutions.
O3b Networks' founding was sparked by the need to bring high-performance internet to communities with little or no access across Africa. Since launching commercial service in September 2014, O3b has brought up more than 18 African customers in Chad, Somalia, Madagascar, DRC, Congo, South Sudan, Central African Republic, Cameroon, and Angola. These customers have contracted over 7Gbps of internet capacity, supplementing existing satellite links from GEO systems and, in many cases, fiber connections with limited reliability.
Customer verticals include MNOs, ISPs, Oil & Gas companies, mining operations and international humanitarian organisations.
African customers are leading the rest of the world in the roll out of O3b's continued innovations. RCS Communications in South Sudan was the first to provide businesses and consumers in Juba with the O3bNetwork Services Diverse Routing, proving carrier-grade international connectivity that has been achieved in a politically heated nation with extreme weather events. O3bNetwork Services IP Transit, O3b's fully managed trunking solution, was realised in Chad before anywhere else in the world.
O3b is a satellite-based global network, but the company's satellites are much closer to the earth than geostationary (GEO) satellites, reducing latency, increasing internet speed and improving voice and video quality. Internet and mobile data performance over the network rivals the throughput and latency of long-haul fiber, while avoiding the high costs of laying fiber cables across difficult terrain.
The demand for broadband internet, as well as 3G and 4G/LTE mobile service in Africa has been extremely robust. Two thirds of O3b customers across the continent will have upgraded their capacity by the end of 2017 using the satellite-based solution, with one customer having upgrading its capacity 7 times since 2015 just to keep up with the markets' insatiable demand for more data.
Gulfsat can now offer a new level of broadband solutions with the speed of fiber and the reach and reliability of satellite,"Gulfsat can now offer a new level of broadband solutions with the speed of fiber and the reach and reliability of satellite," said Damien de Lamberterie, Gulfsat General Manager. "The O3b solution and our fiber network are closely matched in terms of price and performance and as a result the two technologies work seamlessly together."
"RCS always strives to innovate, bringing the best technologies available to the people of South Sudan," said Flippie Odendal, Managing Director, RCS-Communication. "The timing may seem unexpected for us to upgrade capacity and invest in O3b's diversity solution, as most players in the South Sudan Telco/ISP sector are currently scaling down due to economic and other challenges. While RCS is not isolated from these issues and their impact, our investment decision was taken with a long term view, though it will have immediate benefits to our clients once deployed."
"Orange customers can play HD video without stopping, participate in multiplayer gaming and social media and businesses can take advantage of sophisticated cloud-based services," said Thibaut de la Barre de Nanteuil, CTO of Orange DRC. "Our customers are thrilled."
"O3b is extremely grateful for the success we have seen in Africa, a direct result of our customers making it their mission to bring the best connectivity possible to their communities," said Carole Kamaitha, VP of Africa for O3b Networks. "The World Bank has proven there is a direct link between connectivity and GDP, and we see O3b connectivity as a real growth engine for countries across Africa."