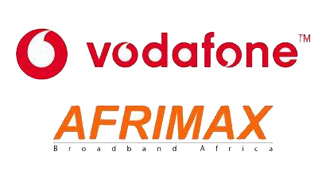 Airspan Networks Inc. a leading provider of LTE small cell and small cell backhaul solutions announced today that Afrimax-Vodafone Group has successfully completed the deployment of Airspan's leading LTE-Advanced indoor and outdoor network solutions. Afrimax-Vodafone Group is the first to deploy the Band 40 2.3GHz TDD which combines LTE and Wi-Fi indoor with a smart hand over between the technologies in Africa.
In 2014, Afrimax entered into a Partner Markets Agreement with Vodafone and is now part of the Vodafone family with over 400 million customers globally.
Afrimax holds 4G LTE spectrum in a number of countries across Sub-Saharan Africa, covering 220 million people. Dedicated to bringing 4G services for both voice and data that connect businesses, households and individuals to high speed internet services, Afrimax has successfully delivered the vision of utilizing Airspan's leading AirHarmony outdoor and AirVelocity indoor LTE access technologies in Zambia following the launch of the operation in June 2016.
"Our vision is to provide superior LTE systems in Zambia that will offer high-quality Internet connectivity in order to bridge the digital divide, which is critical to the growth and empowerment of people not only in Zambia but across the African continent," commented Lars Stork Chief Operating Officer of Afrimax-Vodafone Group.
Mr. Stork further said, "We chose Airspan because they demonstrated the ability to quickly deliver LTE solutions at an attractive price/coverage/performance ratio. We have been impressed by Airspan´s responsiveness and support of our network delivery plans."
Airspan's compact indoor and outdoor eNodeB and EPC technology provides coverage and capacity at a much lower power, footprint and cost of ownership compared to a traditional macro-centric architecture.
"We are very pleased to deploy Airspan's LTE solution capabilities with our valuable customer Afrimax in Sub-Saharan Africa," said Henrik Smith-Petersen, Chief Sales and Marketing Officer adding, "Airspan is fully supportive to Afrimax in their business model and expansion where small cells and backhaul solutions play a key role of the network's vision moving forward."
AirVelocity, a revolutionary indoor, high performance, LTE-Advanced and Wi-Fi small cell, designed to bring Public Access LTE networks to indoor spaces. AirVelocity reduces the indoor mobile hot spots and creates much greater indoor coverage for the end user.
AirHarmony provides the outdoor micro layer of a heterogeneous LTE-Advanced network deployment. With advanced feature sets which includes support for SON, advanced interference mitigation techniques and cooperative quality of service over the Backhaul interface ensures the experience from the micro eNodeB matches the experience from the macro cell.
Airspan's small cell portfolio provides a comprehensive set of solutions for the deployment LTE small cells in Indoor, Outdoor and Rural use cases. AirVelocity, AirHarmony, AirSynergy, Air4G and V-RAN AirSymphony platform, which supports the IP-CoMP solution, represent the industry's most ground-breaking and disruptive LTE RAN solutions, radically changing the economics of providing high capacity LTE service. The IP-CoMP scheme complements our iBridge backhaul technology, providing another way to build advanced "Cloud" based RAN.