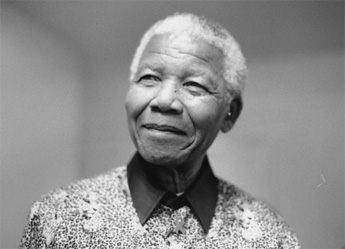 By – SAnews.gov.za
Pretoria – The 3rd Annual Mandela Remembrance Walk is open for registration and members of the public, who want to join in, can register for free before the closing date on 2 December 2016.
The Gauteng Provincial Government on Tuesday said it has organised the event for 11 December in collaboration with Nelson Mandela Foundation and the City of Tshwane.
The year 2016 marks three years since former President Nelson Mandela passed away on 5 December 2013.
The 5.3km walk will this time around move from the Union Buildings to Kgosi Mampuru Correctional Services, starting at 8am.
Forms are available at the Tshwane Municipal offices, Gauteng Department of Sport, Arts, Culture and Recreation offices at 35 Rissik Street, Johannesburg. They can also be accessed on www.sacr.gauteng.gov.za.
Park-and-ride facilities will be available for free between Jopie Fourie Primary School next to Kgosi Mampuru Correctional Services (previously known as Pretoria Central Prison) and at Pilditch Stadium in Pretoria West.
Due to upgrades at the Union Buildings, no parking will be allowed in the vicinity. The public is encouraged to arrive early for the park-and-ride.
As in the past, the walk will go through the city centre taking the same route used to transport the body of Mandela between 1Military Hospital and the Union Buildings, where his body lay in state for public viewing.
The route passes through some of the iconic heritage sites in the story of South Africa's liberation, including the Palace of Justice (Church Square) and the Women's Living Monument.
Sport, Arts, Culture and Recreation (SACR) MEC Faith Mazibuko said Nelson Mandela was an important part of the foundation of South Africa's democracy.
"He lived his life in service of a South Africa that is free and equal for all. His legacy will forever be an inspiration towards building a united and selfless South Africa that seeks to better the lives of all the people. We do this walk to honour his commitment to justice, equality and a non-racial South Africa," said MEC Mazibuko.
Gauteng Premier David Makhura, MEC Mazibuko, City of Tshwane Mayor Solly Msimanga and the Nelson Mandela Foundation CEO, Sello Hatang will be among those who will lead the walk, starting with the wreath laying ceremony at the Union Buildings next to Madiba's statue.
The provincial government said the memorial walk will also cater for fitness enthusiasts who can expect to sweat if off from various physical activities, including aerobics, Katabox, bootcamp, spinning and many more.
With Mandela's love for health and fitness prominently profiled, participants can look forward to getting fit and ready to carry his legacy forward.