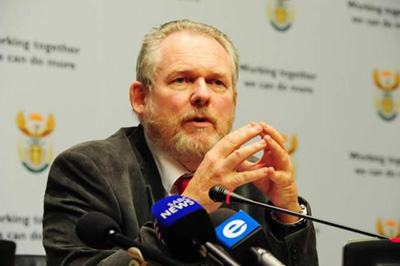 BY– SAnews.gov.za
Pretoria – Trade and Industry Minister Rob Davies is in Addis Ababa, Ethiopia, where he is attending the Africa Trade Week.
The new Pan-African platform for advancing intra-Africa trade dialogue is aimed at providing a comprehensive, integrated and inclusive platform for policy dialogue.
In a statement on Monday, the Department of Trade and Industry said the Minister will participate in three panel sessions. The Minister will attend the dialogue from today until Wednesday.
The panel sessions relate to the Continental Free Trade Area (CFTA) and the continental integration agenda as espoused in the African Union's Agenda 2063.
Minister Davies will also attend the African Union's Ministers of Trade meeting where ministers will consider the progress of the CFTA negotiations.
The Continental Free Trade Area Negotiations was launched by African Union Heads of State and Government during the African Union Assembly held in Johannesburg, South Africa, on 15 June 2015.
The CFTA aims to boost intra-Africa trade and to build an integrated Africa of one billion people and Gross Domestic Product (GDP) of approximately 2.6 trillion US dollars.
Minister Davies is also due to engage on key international trade issues such as the World Trade Organisation, Africa Growth Opportunity Act, Economic Partnership Agreement, and the implications of the Brexit, as well as international Investment landscape.
On the side-lines of the Africa Trade Week 2016 meeting, Minister Davies will meet the Ministers of Trade of Kenya, Egypt, and Nigeria to discuss the enhancement of cooperation and advancing regional economic integration in Africa.