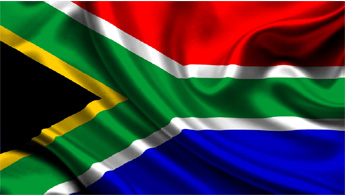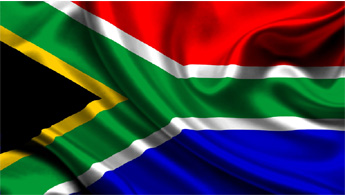 By- SAnews.gov.za
Thohoyandou – The Vhembe District will remain a food security hub in Limpopo, says the provincial leader of the African Farmers' Association of South Africa (AFASA), Tshianeo Mathidi.
"In order to ensure that our district remains the food security hub in the province, we are encouraging farmers to involve their children in farming from an early age. In our district, most of the children of farmers are passionate and deeply involved in farming.
"Despite the severe drought that affected all of us as farmers, we have fertile land in the district, so we want young people to be involved in farming so that they can cross over and become commercial farmers," he said.
Mathidi was speaking at the Limpopo farmers' year-end function held at Madzivhandila Agricultural College near Thohoyandou, on Sunday.
Commercial cattle farmer, Nndwamato Mudau (86), said: "We need more young people in farming to fight food security. Young people need to understand that farming is not for the elderly".
Asked how the drought has affected him, Mudau, who owns a farm comprising 309 hectares in Soekmekaar, said: "I've already lost three cows due to this drought and I am left with 75 Bonsmara cattle".
Speaking on behalf of Communications Minister Faith Muthambi, Prof Lucky Nedambale said: "As African Farmers' Association of South Africa (AFASA) and National Emergent Red Meat Producers Organization (NERPO), you are crossing over from emerging farmers to commercial entrepreneurs.
"Emerging farmers in South Africa face many obstacles and it is not easy to cross over into the sphere of commercial agriculture.
"You were previously disadvantaged. You were given land by government through the land reform process. Some of you have operating knowledge of farming or may have even been previously working as employees on some farms, sometimes lacking the technical know-how, farm and risk management skills and could not access formal markets".
Nedambale is the Advisory Board deputy chairperson of Madzivhandila Agricultural College which is chaired by Minister Muthambi.
Nedambale further said that the majority of African farmers in the country are smallholders who farm on less than two hectares of land.
"For many, the financial risks are high and the returns are low. Our population statistics points to more than 50 million people in South Africa. We all depend on agricultural produce for livelihoods. It is therefore crucial that government help farming communities to prosper and to have access to land and landownership.
"Let us create the emergence of African success stories so that they become pillars on which emerging farmers can lean on. If not, emerging farmers will reach nowhere because their hands will be tied not by ropes but by the greed of the intermediaries that the system would have generated, who eats up the farmer's income while it is on its way into their hands," he said.