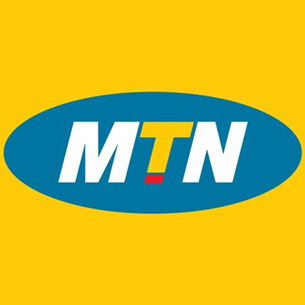 MTN Group, Africa's biggest mobile phone company by sales, is planning to expand in Iran, exploiting frontier markets amid falling sales at home.
The move is part of MTN's 10-year plan to cement its leading position in risky but lucrative frontier markets in the Middle East and Africa, where it aggressively expanded a decade ago.
But setbacks in Nigeria have knocked MTN's share price and drawn sharper scrutiny of its hunt for returns in politically unstable and economically fragile markets.
"We're very excited about Iran and the possibilities there," MTN's newly appointed head of strategy, mergers and acquisitions, Stephen van Coller, said in an interview with Reuters.
"That digital economy in Iran is going to move fast." MTN, which has set aside about $700 million in capital expenditure that includes revamping its network in Iran, is also looking to expand its services to include rapidly expanding its e-commerce offering in a country where it has already invested $22 million in Snapp, a Tehran-based taxi-hailing app.
"While our presence in Iran's e-commerce space is still relatively nascent, it is growing rapidly, particularly in the retail and travel sectors," Coller said. MTN also has a joint venture with Germany's Rocket Internet , which invests in tech startups in the Middle East.
Many international companies have sought to capitalise on the opening up of the region's second largest economy since international sanctions against Iran were lifted in January after Tehran agreed to curtail its nuclear programme.
With a young population and high levels of mobile ownership, Iran is seen as an opportunity for telecoms companies seeking to expand into frontier markets. "As those restraints get lifted you will see that economy grow really quickly.
It's almost like South Africa in 1994 in a way," said Coller, referring to the end of apartheid. POSTER CHILD Expanding in Iran has raised concerns with one of MTN's investors, Abax Investments, which holds less than 1 percent of the shares. Abax portfolio manager Anthony Sedgwick described Iran as "a country with a list of potential business risks even longer than Nigeria".
"The valuation any normal conservative investor will place on the profit stream will come with a big discount," Sedgwick told Reuters.
Founded with the help of South African government, MTN is seen as one of South Africa's biggest corporate successes of the post-apartheid era but in recent years it has been regarded as a stock with limited growth outlook.
That is partly a result of investor unease over the company's operations in its biggest market, Nigeria, where it is under intense regulatory scrutiny after agreeing to pay a reduced $1 billion fine for failing to cut off unregistered SIM cards from its network.
MTN is also the subject of a parliamentary investigation in Nigeria on whether it unlawfully repatriated almost $14bn between 2006 and 2016, which the company has denied.
Its subscriber numbers in Nigeria have fallen by nearly 4 percent to about 59 million while sales are down 5 percent.
Shares in MTN have dropped more than 20 percent over the past year, underperforming its closest rival Vodacom, which inched up 0.38 percent.