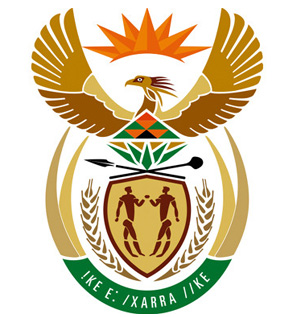 By – SAnews.gov.za
Pretoria – Government has continued to invest in improving its education outcomes, as it awarded 14 343 students with bursaries to study towards a Bachelor of Education or a Post Graduate Certificate in Education.
The bursaries were awarded through the Funza Lushaka teaching bursary during 2016.
"The Bursary Programme targets students who want to be teachers in scarce skills areas such as Mathematics, Science and Technology as well as students studying to become teachers in the Foundation Phase," President Jacob Zuma said in his end of year statement, which was released on Thursday.
He said government has completed the building or refurbishment of 170 schools through the Accelerated Schools Infrastructure delivery Initiative (ASIDI).
"The schools not only meet the minimum norms and standards expected of a school in a democratic South Africa but some exceed them. Government has also provided water to 615 schools, decent sanitation to 425 schools and electricity to 307 schools," President Zuma said.
On learner transport, 377 933 learners were targeted to benefit. However, at the end of the first quarter, 418 947 learners were transported to schools.
"In the 2015/16 financial year, the school feeding scheme – the National School Nutrition Programme – reached 9 630 590 learners in 21 177 public primary, secondary as well identified special schools. The major spinoffs are higher levels of school attendance, concentration and retention," President Zuma said.
The Department of Basic Education also ran a successful National School Deworming Programme. A total of 3 523 794 (57%) learners were dewormed. Government has put through a request to the World Health Organisation for deworming tablets for the 2017 roll out.
Adult education, ECD
The adult basic education programme, Kha Ri Gude, has reached the target and 4.2 million completed classes from 2008 to 2015. Kha Ri Gude has created 326 320 job opportunities from 2008 to 2015. The campaign has won various awards, including the UNESCO Confucius award.
He said Cabinet has approved the Integrated Early Childhood Development (ECD) Policy, confirming ECD as a public good to promote child development.
"In preparation for implementation, National Treasury allocated an amount of R812 million for improving ECD infrastructure and increasing the child subsidy," President Zuma said.
He said government has made progress in expanding access to the poor through the National Student Financial Aid Scheme.
The scheme currently supports approximately 480 000 poor undergraduate students to access university and vocational education and training colleges.
Housing
President Zuma said over the past 22 years, government has spent almost R170 billion to provide housing to over 22 million indigent and vulnerable beneficiaries.
Over 56% of government's housing beneficiaries are women.
"The country this year celebrated the delivery of over 4.3 million houses and subsidies. Support for SMMEs in the housing sector continued.
"Since our Cabinet approved intervention in the Nelson Mandela Bay Metro, the Department of Human Settlements has been paying more than R16 million to contractors on a weekly basis," he said.
Social Support
To date, over 17 million people access social grants.
"The Child Support Grant and the Older Persons Grant are the two largest grants, with 12 million children and 3.2 million older persons.
"To promote food security, government, through the Department of Social Development has facilitated the establishment of a network of food distribution centres, which includes setting up Provincial Food Distribution Centres and 212 Community Nutrition Development Centres in partnership with Non-Profit Organisations operating in the targeted deprived communities," President Zuma said.
Through this programme, the department has since financial year 2015/16 provided food to 3 155 306 beneficiaries, created a market for 245 emerging food producers and cooperatives and procured about R9 222 862 worth of food from these emerging food producers and cooperatives that previously would not be able to participate in the food supply chain in the country.