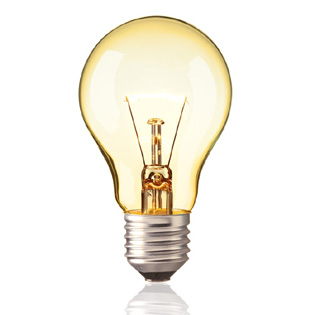 By –SAnews.gov.za
Lightbulbs have revolutionised the way the world addresses lighting needs – but few of us know how much damage irresponsible disposal of these lightbulbs causes to the environment.
A South African company now wants to address this problem.
Baclan Energy Pty Ltd, trading as E-Waste Africa, is the first South African company to have officially commissioned the Balcan MP8000 bulb recycling plant that can crush all types of lamps and their by-products.
Founder and Chief Executive Officer of the company, Pravashen Naidoo, is the first person on the continent to bring in the ability to recycle compact fluorescent lamps (CFL).
Discarding lightbulbs carelessly releases harmful mercury gas which can contaminate land and water supply.
"We have hundreds and thousands of lightbulbs in South Africa, the most used are actually the most dangerous – namely your CFL and fluorescent tubes. Two and a half years ago, I was the first person on the African continent to bring in the ability to recycle these lightbulbs and make them safe again for reuse within a beneficiation market," says Naidoo.
The BSc electronic mechanical engineering graduate clinched the Young Entrepreneur Award at the South African Premier Business Awards held in Johannesburg recently.
The awards have been hosted annually since 2013 by the Department of Trade and Industry in partnership with Proudly South African and Brand South Africa.
In a country that is predominantly made up of a young population, the category recognises 100% youth owned enterprises that are performing excellent work.
"It feels unreal to have won the award. It is a great feeling and it gives me some sort of motivation in terms of the hard work that we have to do," says 33 year-old Naidoo.
At the time when Naidoo quit his job as plant manager for multinational company Unilever, South Africa did not have a solution for recycling it's lightbulbs.
"It took me about a year to do my business plan. It took another year to become operational because of the licenses involved. Although it has not opened overnight, today we pride ourselves in saying that we are an environmentally, ethically and legally compliant lightbulb recycling solution."
Trade and Industry Minister Rob Davies has emphasised the importance of the award given the fact that not all youth are finding employment.
Minister Davies has further encouraged young people to become entrepreneurs while adding that the awards honour enterprises that promote the spirit of success, innovation and job creation.
Naidoo is among the hundreds of business people across the country who have heeded government's call to promote entrepreneurship.
"Entrepreneurship is not easy, leaving a fulltime job and the benefits of a monthly cheque and bonuses can be difficult. This [award] is acknowledgement to show that what we are doing is creating jobs in the country."
"In my perspective we are trying to help in some way or another to turn the economic scenario around and to support Minister Davies in his call to create more jobs," he says.
eWaste Africa currently operates in Boksburg, Gauteng and Pietermaritzburg. It employs 13 permanent staff and several casual workers.
"We are envisaging an increase of 27 direct jobs and probably close to 200 indirect jobs over the next year," says Naidoo.
Naidoo is not oblivious to the challenges that comes with starting and running a business.
Managing cash flow, getting the right systems and managing multiple collection facilities, among others, are among the challenges the business has faced.
"My advice to any budding entrepreneur is that business is tough. You have to surround yourself with the right people and keep pushing through those tough days. Don't stop pushing because if you do, we will not be able to increase job growth in South Africa."
Surrounding oneself with the right people is essential for any business, adds Naidoo.
Among the other winners in the 11 category awards was Icebolethu Group founder Nomfundo Mcoyi who took home the Women Owned Business Award.
The award is aimed at improving the imbalances of the past by recognising women who have made a significant impact in business and their communities.
Started in 2009, the funeral business has evolved to include other businesses such as tombstone, flowers and catering companies that were developed to feed into the main business.
Women make up 70% of the company that also has a branch located in London in the United Kingdom. The London arm of the company is focused on the repatriation of South Africans who passed on while in London.