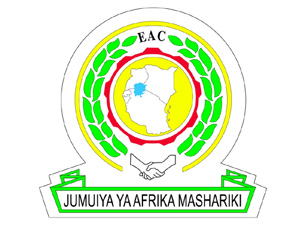 By Bernard Momanyi
Arusha — China has expressed interest in managing air traffic control in East African countries, with a pledge to employ new technology at a time airports in the region are improving their status to guarantee air safety.
This was the agenda at the EAC-China ATM High Level Forum held in Arusha, Tanzania last week.
The forum was convened by the Civil Aviation Administration of China (CAAC) and China Electronic Technology Group Corporation (CETC) and it brought together representatives from the regional countries including Kenya, Tanzania, Uganda, Rwanda and Burundi.
During the forum, the Political Counselor at the Chinese Embassy in Dar es Salaam, Yang Tong, said the People's Republic of China is ready to support the development of a "robust aviation sector in the EAC region" with new technology.
The East African Community (EAC) Secretary General was represented at the forum by Philip Wambugu who is in the Director for Infrastructure.
A statement on the EAC website states that African civil aviation is five times riskier in terms of aviation accidents than the international average.
"This simply translates to the urgent need to address all those factors that precipitate such accidents and incidences including those related to air navigation and traffic management deficiencies," it states.
Secretary General of the East African Community, Amb. Liberat Mfumukeko acknowledged China's involvement in supporting EAC countries to improve their air traffic control management to meet the highest international standards.
"I wish to acknowledge the great support by the China Civil Aviation Administration during the MA 60 Aircraft Type Certificate Acceptance Procedures and the continued support to Burundi CAA in meeting its Safety and Airworthiness obligations to allow the commencement of MA 60 Operations in the region," he said, and noted that "The type, acceptance and certification of the MA 60 aircraft opens the doors for EAC and China to expand their cooperation in the aviation sector through various avenues including technology transfer, purchase/lease and operations of Chinese aircraft and parts among others.
Presentations made at the forum mainly centred on the status of the China Civil ATM, EAC Integrated ATM by China Electronics Technology Group Corporation (CETC), the status of ATM in EAC by Kenya Civil Aviation Authority as well as the Establishment of the EAC Upper Flight Information Region (EAC-UFIR) Project.