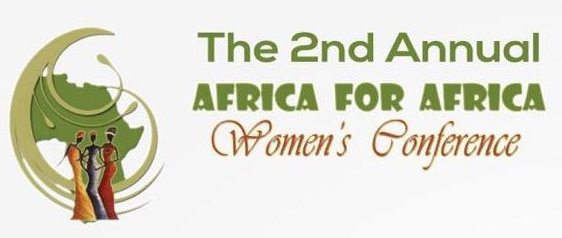 Almas Jiwani, CEO of Almas Jiwani Foundation, gave an insightful and inspiring speech about the role of women in Africa. Discussing the merits of empowering women, she elaborated extensively on their impact on an individual level within their families and their communities. She was addressing a gathering of almost 500 people converged from across the globe at Feather Market Centre, Port Elizabeth in South Africa.
The second Africa for Africa International Women's Day Conference (AAWC) aimed at ensuring the mobilization and strengthening of women cooperatives towards local economic development. The agenda for the conference focused on growing local economies and ensuring sustainable livelihoods through effective women cooperative structures.
"Each woman, regardless of her economic stature, social standing or formal education, has a tremendous potential to move the world in the right direction. Because her impact starts with every new individual that arrives in this world, right from giving birth, to early nurturing to proper guidance. Attending to the needs of women is the fastest and most efficient method for bringing about all the positives changes that we want to leave as a legacy for our future generations," said Almas Jiwani
The event was endorsed and graced by the National Ministers of the relevant ministries in the sectors of focus; Ministry of Tourism, Ministry of International Relations and Ministry of Women. A lineup of international experts and entrepreneurs from India, Seychelles, Ghana, Nigeria and UN Women Canada participated in the conference. On the evening of 7th guests were treated to a welcome dinner themed "Africa is Beautiful", with young local designers showcasing their talent.
According to AAWC, "Almas and AAWC have a common belief that empowerment of women is a key for sustainable economic development. Her statement "We focus on women and girls because evidence accrued over decades of international development work has proven that the status and role of women is the best clue to a nation's growth potential, and is a key factor in determining a society's standard of living." Almas Jiwani, HSBC Canada, November 2012″ resonates with us and our organization," said Bea Hackula, Convenor of Africa for Africa.