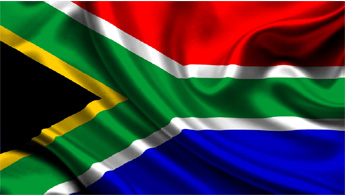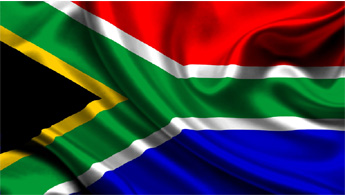 By: – SAnews.gov.za
Pretoria – The newly announced Cabinet will be sworn into office at the Presidential Guesthouse in Pretoria today.
The ceremony, which will be presided over by Chief Justice Mogoeng Mogoeng, will start at 3pm.
Last night, President Jacob Zuma announced his new Cabinet, which includes new and old faces. While some departments were changed, new ones have been introduced.
The President retained International Relations and Co-operation Minister Maite Nkoana-Mashabane, Transport Minister Dipuo Peters, Health Minister Aaron Motsoaledi, Higher Education Minister Blade Nzimande, Basic Education Minister Angie Motshekga and Economic Development Minister Ibrahim Patel in his Cabinet.
There have been a few surprises in the Cabinet announced by the President, with Nhlanhla Nene named the Finance Minister and Pravin Gordhan moved to the Cooperative Governance and Traditional Affairs Ministry.
As expected, Cyril Ramaphosa becomes the country's new Deputy President and former Justice Minister Jeff Radebe moves to The Presidency to head the now combined National Planning Commission and the Performance, Monitoring and Evaluation Ministries.
Former National Police Commissioner Bheki Cele has been brought in and named Deputy Minister of Agriculture, Forestry, and Fisheries.
Michael Masutha becomes the Minister of Justice and Correctional Services.
President Zuma moved former Police Minister Nathi Mthwethwa from the security cluster to the Arts and Culture Portfolio, while Nkosinathi Nhleko – a former Director-General in the Labour Department takes up the Police Ministry.
Another shape-up in the security cluster was the former Security Minister Siyabonga Cwele, who has been moved to the Ministry of Telecommunications and Postal Services, which the President said will ensure the country derives more value out of the telecommunications industry and postal sector.
Susan Shabungu, who headed Mineral Resources, will lead the new Women Ministry, which will be located in The Presidency, while Ngoako Ramathlodi takes her previous portfolio.
The President also created a new Ministry of Small Business Development, which will grow the economy. This will be led by former International Affairs advisor Lindiwe Zulu.
Another new announcement is the Communications Ministry – comprising the Independent Communications Authority of SA (ICASA), the public broadcaster, the SABC, the Government Communication and Information System (GCIS), Brand SA and the Media Development and Diversity Agency (MDDA) – which will be tasked with the country's overall communication policy and strategy, information dissemination, publicity and the branding of the country abroad.