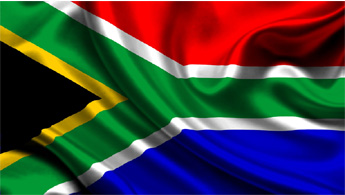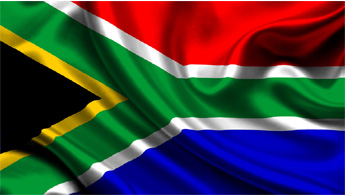 By – SAnews.gov.za
Geneva – The South African government has made great strides in combating the social and economic inequalities inherited from the apartheid era using social programmes such as the Nelson Mandela International Day, says GCIS acting Director-General, Donald Liphoko.
Government Communication and Information System (GCIS) acting DG Liphoko was participating on the panel discussion session at the World Communication Forum (WCF) focusing on corporate social responsibility in today's open, digital world.
He said while major challenges of economic and social inequalities still prevail, the country has already expanded its corporate social responsibility outside its borders.
"The South African government made it clear through its policy to promote equality to make corporations realise that in a democratic environment, they cannot operate in isolation to our communities. As government, we also have the National Development Plan (NDP), which promotes radical economic transformation…"
"We can proudly say that as South Africa, we are also leading the world to a better future where extreme poverty will be a thing of the past through using the annual International Nelson Mandela Day," he said.
Mandela Day is the birthday of former President Nelson Mandela who was born on July 18, 1918, in the former Transkei homeland.
In 2009, the United Nations General Assembly (UNGA) declared Mandela's birthday, 18 July as the annual Nelson Mandela Day.
On Mandela Day, and the entire month of July, South Africans and people all over the world are encouraged to dedicate at least 67 minutes of their time to do community work in celebration of the values and principles that Mandela fought and stood for.
The 67 minutes symbolizes Madiba's years of selfless service to the people of South Africa and the world in the course of his extraordinary life. Mandela spent 67 years of life working to build a better life for all.
Liphoko singled out, Gift of the Givers, as one of the South Africa's non-governmental organisations that is already playing their part in Syria.
As part of the social responsibility global policy, SAB miller and its South African subsidiary SAM Ltd have set ten sustainable development priorities which includes communities, HIV/Aids, human rights, waste, packaging, responsible drinking, water, energy, carbon and enterprise development.
Abdul Qadir Rahman Buhari, Chairman of the BS Abdur Rahman Cresecent University in India said: "The sense of giving has to come early in life through education".
Rupa Dash, co-founder and CEO of World Woman Foundation & Dash Foundation in the United States of America said: "Digital corporate social responsibility is the corporate wonder weapon to inform, inspire and impact the world".
WCF
This well-respected international platform is intended to cover different areas of public affairs, media, digital services, branding and related aspects.
As a global community, WCF is responsible for: formation of the Global Communication Agenda; developing integrated state communications, such as country branding; offering Win-Win solutions to all types of conflicts; fostering the growing influence of intangible assets, such as: reputation, trust, branding, and intensifying their impact on the development of countries and businesses; the search for new money as an equivalent of social influence; development of a more social identity of business, to mention but a few.