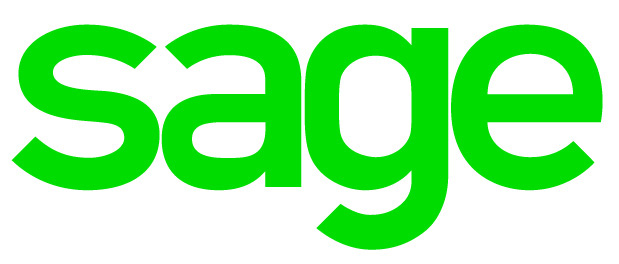 Businesses can pay employees anywhere, anytime with a simple and secure online payroll solution for start-up and small businesses
Sage (www.Sage.com/Africa), the market and technology leader for integrated accounting, payroll & HR and payment systems, today announced that Sage One Payroll (www.SageOne.co.ke) will be available in Kenya from 3 April. The cloud solution integrates with Sage One Accounting, offering a complete business solution for start-up and small businesses. This was announced at the recent Sage Summit Tour for Africa & Middle East that took place in Johannesburg, South Africa.
Sage One Payroll is a smart online payroll solution that can be accessed 24/7 that caters for local tax and legal requirements. It allows unlimited earnings (owed to employees) and deductions (what the employee owes). The software automatically calculates all statutory amounts – income tax, National Health Insurance Fund (NHIF), National Social Security Fund (NSSF) and any other payroll related costs – to leave employers with the correct net salary for each employee.
For as little as Ksh100 per employee per month, Sage One Payroll streamlines the capturing of transactions, automates payroll calculations and brings visibility to the business. It also makes it simpler to keep track of annual changes to tax regulations that impact on payroll tax calculations and various changes in legislation.
"Because Sage One Payroll is online, business owners or managers can simply login from wherever they are and start working," says Nikki Summers, Director for Sage One in East and West Africa. "The ability to file statutory returns, automatically update the payroll general ledger in Sage One Accounting and produce professional electronic payslips with a click of a button is a major timesaver."
Core features in Sage One Payroll include:
Sage One Payroll is a smart online payroll solution that can be accessed 24/7 that caters for local tax and legal requirements.
Easy to use: With easy-to-use templates and no payroll jargon, the solution allows employers to simply sign up, add employees and start processing within 5 minutes.
Available anywhere, anytime: Organisations can access data from the cloud which means that their data is available online, anywhere, anytime. All they need is an internet connection.
Tax submissions are a breeze: With Sage One Payroll, payroll legislation is taken care of. Employers can comply with the Kenya Revenue Authority (www.KRA.go.ke) requirements and generate tax certificates in one simple step.
Unlimited companies, employees and users: With this smart online payroll solution, the payroll expands and shrinks as a business grows, enabling it to add as many employees or pay cycles as it would like to.
Flexible pricing: The pricing plan, based on different brackets of employee count, won't break the bank. Companies can pay per month or per year.
"The discipline a good payroll solution offers to the business also comes with other benefits", adds Summers. "Payroll fraud is a major risk, especially for smaller businesses, and incorrect payments can cost dearly. Payroll software delivers better visibility into transactions, provides an audit trail, reconciles input and output and offers a set of controls, checks and balances that help to prevent errors and fraud."
Concludes Summers: "Business builders and entrepreneurs don't go into business to manage admin and red tape. Our vision is to make those tasks invisible by 2020 by automating the back-office functions so that they can focus on business strategy and more creative tasks that will enable them to follow their dreams."
Mediabox Advertising Limited (www.MediaboxAdvertising.com) – which specialises in outdoor advertising, print management, corporate branding and signage, creative design and promotional items – uses the Sage One Accounting solution and will use the payroll software. "We're so excited about Sage One Payroll. It will save us a great deal of time as we manage the payroll," says founder, Martin Kibote.
"We can easily comply with our tax obligations and print out professional payslips with a push of a button. Plus, the integration between Sage One Accounting and Sage One Payroll means that we don't need to manually recapture payroll data in our accounting system."
Sign up for Sage One Payroll in April to test it for free for 60 days. As a special introductory offer, you can get Sage One Accounting and Payroll for 10 employees and only pay Ksh17,000 for an annual subscription.