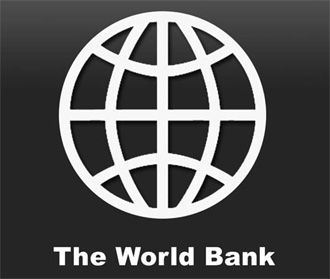 Economic growth in sub-Saharan Africa is seen rising between this year and 2019, helped by better commodity prices but the continent needs to do more to boost per capita income and create jobs, World Bank chief economist for Africa said on Wednesday. Sub-Saharan African economies have been hit by lower commodity prices which has slowed growth, slashed government revenues and weakened several of the currencies on the continent.
The World Bank said in its latest "Africa's Pulse" report that economic growth was seen expanding to 2.6 percent this year and further to 3.2 percent in 2018 and 3.5 percent a year later. Sub-Saharan African growth was an estimated 1.3 percent in 2016, the lowest for two decades, the World Bank said. World Bank chief economist for Africa Albert Zeufack said the economies of Angola, Nigeria and South Africa — which make up 60 percent of GDP — was recovering but at a weak pace and per capita income was growing in negative terms.
"We are pleased that Africa is back to growth but we are not out of the woods yet. That's why we need to strengthen reforms to make sure stability is maintained," Zeufack told reporters in Africa via webcast. He said the upturn in economic activity is expected to continue in 2018-19, reflecting improvements in commodity prices, a pickup in global growth, and more supportive domestic conditions.
The bank said the 2016 growth was the worst for the region in more than two decades, hurt by poor performance in Angola, Nigeria and South Africa. Though Mali and Ivory Coast grew more than six percent. Zeufack said Nigeria needed to reform its finance to ensure it can hedge against any future currency crisis, adding that making fiscal adjustments would be "extremely challenging". Nigeria contracted in 2016, Angola slowed due to a fall in oil production while South Africa's expansion slowed due to contractions in the mining and manufacturing industries and the effects of drought on agriculture, the bank said. "Excluding these three countries, growth in the region was estimated to be 4.1 percent in 2016," the report said.
Zeufack said tackling infrastructure was key to stability. Only 35 percent of Africans have access to electricity which is the lowest among developing countries and that road density on the continent was also the lowest in the world. Risks to growth could occur if there is a slippage on reforms, heightened security concerns and policy uncertainty, leading to a sudden stop in investments, Zeufack said. He also added that the growing protectionism in the West could pose a risk for sub-Saharan African economies but it could also present opportunities for the continent to be self-sufficient and create jobs. "(Africa) needs political will, technology and the right kind of regulatory reforms. The pay-offs would be amazing," Zeufack said.