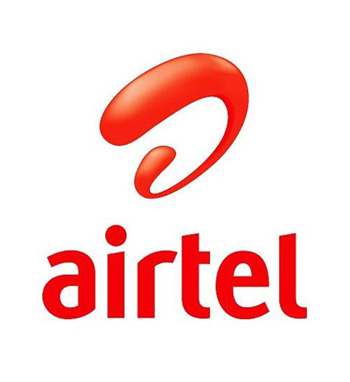 Airtel Nigeria continued its spate of philanthropic projects this week with two new donations to students of the Bethesda Home and School for the Blind, Surulere, Lagos.
In the 11th episode of the third season of Touching Lives, the telecom services provider presented university scholarships, mobility equipment, and laptop computers with voice recognition to two students of the institution.
One of the beneficiaries, Philomena Ukwueze, 30, recently scored 243 in the Unified Tertiary Matriculation Examination (UTME) and had received an offer to study Guidance and Counselling at the University of Ibadan.
The other recipient, Christopher Essien, is still studying at the Bethesda school. In future, he said, "I want to be greater than Cobhams [Asuquo, the musician and record label owner]."
Chioma Evelyn, founder and headmistress of the school said the aid package would make significant difference for her wards.
"In the school, we use shared laptops. But each of them is supposed to have a personal laptop as they leave for the university. Now you're giving us two. These will definitely go a long way for us," she said.
Host of the Airtel Touching Lives programme, Wana Udobang, noted that it had become important for businesses and private citizens to partner with charities and non-governmental organisations caring for disadvantaged Nigerians.
"There are 4.2 million visually impaired people living in Nigeria. With the support structures that are few and far between, when a person becomes bling, sometimes the families are unable to cope," she said.
Ms Evelyn said more than 90 blind young people have been rehabilitated at the centre since it was founded in 2005. "Currently, we have 85 students," she added.
The NGO has received most of its funding from religious bodies and a few individuals, Evenly stated, and asked for more donations from whomever might be watching the television series.
"The life of blind people in Nigeria is hard," she said. "You see them on the streets. You see them begging because they don't have anyone to take care of them."
Ukuweze, who lost her sight at 21, lamented that her family locked her in a room for six years. "I lived inside like a prisoner," she said.
Essien was also confined to his compound for two years and later abandoned by his family. He said, "Going blind, I felt all hope was lost. I almost committed suicide."
Evelyn said, apart from reading and writing classes, Bethesda, which provides free room and board for everyone in its care, also offers training in farming, fishery, music, craft, and football, all at no cost to the trainees.
A new episode of Airtel Touching Lives will be aired this weekend on television networks across Africa, according to the Airtel Corporate Social Responsibility unit.
On Saturday, the show will run on Africa Magic Urban from 6:30–7pm and on Africa Magic Family from 7-7:30pm. Later, at 9pm, it will be broadcast on RaveTV.
The next day, Africa Magic World will have a rerun from 6-6:30pm, followed by NTA Network at 6:30, and ArewaTV at 7pm.