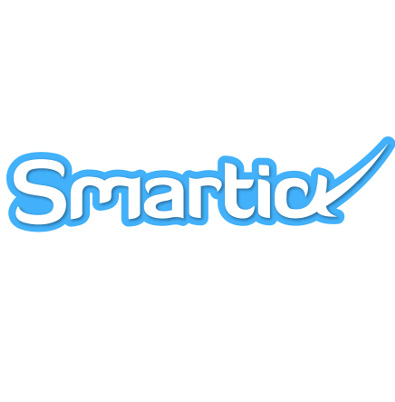 Founded by two European entrepreneurs, Daniel Gonzalez de Vega and Javier Arroyo, Smartick has been demonstrating with more than 32 000 children in over 70 countries how the performance in math of children can be improved through the intelligent generation of adaptive and personalized content in real time to maximize the ability of each student.
The results speak for themselves, as 94% of students improve their ability to calculate and solve problems, even reinforcing reading comprehension. Also, children who have a deficit in basic cognitive skills, such as attention and memory, can train and improve with specific online Smartick programs and games upon completion of their daily 15-minute math practice.
"We are going to show that if school-age children enhance mathematics and co-train their cognitive skills, in an adaptive and intelligent way, we will be maximizing their school performance. We want to bring their performance to a higher level in South Africa", said Daniel González de Vega and Javier Arroyo, co-founders of the company.
Smartick, available on computer and tablet helps children "love math and future-proof their school and career prospects." These are the words of its creators, Javier Arroyo and Daniel González de Vega, two men who as children adored this subject.
In 2009, looking at the results of the well-known Programme for International Student Assessment (PISA ) report in some European, American and African countries, they considered how they could improve it. "PISA reveals that traditional methods are no longer effective and math will choke a lot of people," says Javier. "By chance we met the Japanese method Kumon and we challenged ourselves to be able to create something with a daily routine philosophy but much better, that's available online and is more cost effective."
As a result, Smartick emerged as an after school program for home as a supplement to school. With short daily 15 minute sessions, which can be performed anywhere and at anytime Smartick adapts to the child's learning style, quickly addressing areas where the child needs to work on. Once the concept is mastered, Smartick moves the child to the next level, unlike paper-based programs which force the student to go through a pre-defined path for all students, no matter what the student has already mastered.
Since launching, Smartick has not stopped reaping success. Smartick was chosen as one of 2016's Top 30 best global startups by the jury of The Next Web, an event that brings together the most innovative technology companies in New York. In 2015, Smartick was selected by the world's top engineering school, the MIT (Massachusetts Institute of Technology), among the 15 startups worldwide with the highest potential for expansion to the United States, which led it to start operations in Boston. Also in 2015, it was selected as one of the 4 best Education Technology projects by the European Commission.
Currently, Smartick has a team of 45 engineers, mathematicians, pedagogues, psychologists and educators in different countries of the world.