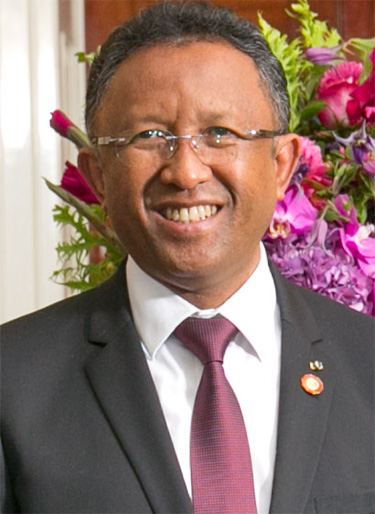 The President of Madagascar, Mr Hery Rajaonarimampianina, has called on the South African business community to invest in Madagascar. President Rajaonarimampianina made the call during the Madagascar Investors Conference that was hosted by Department of Trade and Industry (the dti) in partnership with the Department of International Relations and Cooperation (DIRCO) and the Development Bank of Southern Africa (DBSA) in Pretoria today.
President Rajaonarimampianina said Madagascar, which had recently come out of political instability was in urgent need of investments. He said the country was pursuing mutually beneficial cooperation with prospective investors with the view to creating jobs that would benefit the citizens of both countries.
"Our ambition is one, and that is to improve the lives of our citizens. We call upon the South African business community to partner with us in this goal. We are here to give you compelling reasons to invest in Madagascar," said President Rajaonarimampianina.
According to him, their vision is to have sustainable development in the country. The conference provided South African businesses with an opportunity to engage with both Malagasy government and businesses to acquire in-depth information on trade and investment prospects presented by the island state. He commended the Development Bank of South Africa which had funded the upgrade of the Antananarivo airport, citing the funding as a shining example of potential partnerships between the two countries.
He continued to highlight sectors that were critical to changing Madagascar's growth trajectory. These include energy, infrastructure, tourism and mining. According to him, energy demand currently exceeds supply in that only 23% of the population have access to electricity. It is against this backdrop that the President invited South Africa to partner with Madagascar to address its infrastructure deficit. He cited projects such as the large scale mining projects and a booming textile sector, all of which require ports, roads and railways in which South Africa could invest.
The conference will conclude tomorrow with business to business meetings between the South African businesses and their Madagascar counterparts. Both countries are keen to facilitate investments to each other's markets, hence the convening of the Investors' Conference for sharing of investment opportunities in Madagascar with the South Africa private sector.