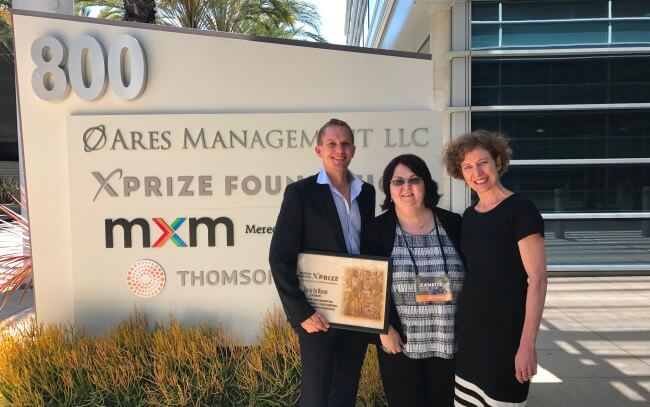 Pretoria – A South African team – Leap to Know – is one of 11 teams that have advanced to the semi-finals of the $15 million Global Learning XPRIZE, one of the largest education competitions in the world to date. The competition challenges teams from all over the world to develop an open source and scalable software that would give children in under-sourced communities a vital head-start in education and enable them to teach themselves basic reading, writing and arithmetic within 15 months.
The Leap to Know app is rich in culturally appropriate stories, images and sounds that create a familiar context in which children learn reading, writing and numeracy skills. The app must guide children to learn without any assistance from adults.
Leap to Know's co-founder, Rolien Bührmann, said their team was extremely proud to be a semi-finalist. "The competition will have a dramatic and speedy impact on education globally," said Bührmann, who is a language specialist and educational content developer. She leads the team's content development alongside software development manager and co-founder Jeanette Greeff, who is an experienced software architect.
The app works on low cost tablets and many children can play on one tablet, each at his or her own speed. All content is replaceable as the app is highly configurable. Translation into more African languages is in progress.
Leap to Know has already started distributing the app in Southern Africa. Bührmann stressed that the development of the Leap to Know app was not a mere project, but a life-time commitment. "We won't stop. We can't stop. We see the children who need this app around us every day," she said.
Five finalists will be announced in the coming months. The solutions of these teams will be rolled out in Tanzania for a rigorous 15-month-long field-test.