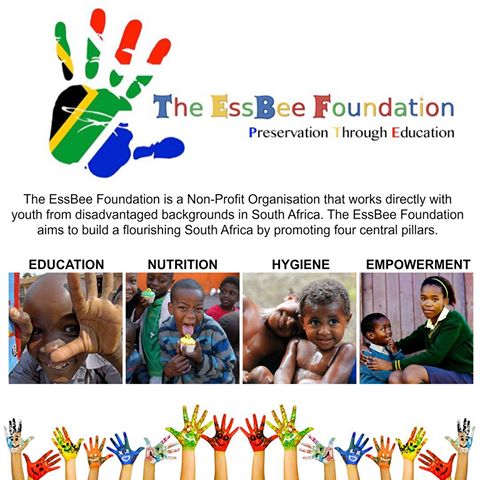 As menstrual health and topics regarding the menstrual cycle continue to be taboo subjects globally, women continue to suffer due to lack of knowledge, unavailability of sanitary products and in many cases, substandard or even dangerous sanitary products. To address this significant issue, The EssBee Foundation, a non-profit organization focusing on women's empowerment, education, nutrition and personal hygiene, recently announced that they are celebrating their #KeepingGirlsAtSchool initiative during the month of August, which is their Women's Month. Through this initiative, The EssBee Foundations aims to address a wide spread problem: the lack of proper sanitary products for school going girls which causes them to miss school and ultimately prevents them from becoming empowered and contributing members of the community and national GDP.
The organization requires the help of the generous online crowd to help them purchase mooncups for school going girls throughout South Africa, to achieve this goal, The EssBee Foundation has setup a Generosity Fundraiser: Fundraiser ID: 2144250 for the initiative and PayPal donations can be done via their website https://essbee.org/.
The founding director and chairperson at The EssBee Foundation, Shenai Bridglall, said, "Approximately 7 million South African girls miss school every month due to lack of sanitary products. This causes girls to eventually drop out, as they are unable to catch up on missed work. Due to dropping out, the poverty cycle continues. By donating moon cups that last 10 years and are FDA approved, eco-friendly and reusable, the girls would be able to complete school and reduce the generational poverty gap. We are looking for donations for our women's month (August) initiative, #KeepingGirlsAtSchool. Mooncups cost $15/ R200 each and are able to get a girl through her entire schooling career."
Unfortunately, this problem is wide spread and affects girls in almost every part of the world, and as citizens' of the world it is the job of the local communities, governments, organizations, as well as the global community to talk about this problem, spread awareness and donate for the greater good of the community, nation, and the world.