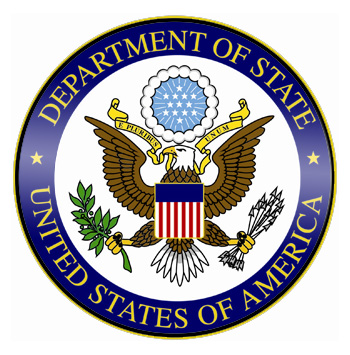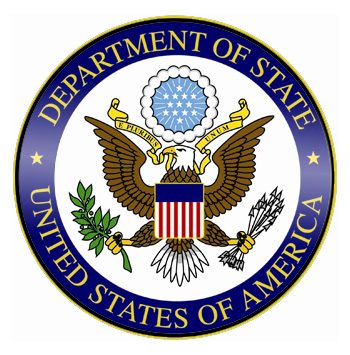 September 12, 2017: Telephonic Press Briefing with Andrew M. Herscowitz, Coordinator for Power Africa, a U.S. government-led initiative to double access to electricity in sub-Saharan Africa by 2030
Andrew M. Herscowitz, Coordinator for Power Africa will discuss the recent release of the 2017 Power Africa annual report and Power Africa's results to date
EVENT: Please join us on Tuesday, September 12, 2017 at 13:00 (GMT) for a telephonic press conference with Andrew M. Herscowitz, Coordinator for Power Africa. Mr. Herscowitz will discuss the recent release of the 2017 Power Africa annual report and Power Africa's results to date.
BACKGROUND:
More than 600 million people in sub-Saharan Africa do not have access to electricity. In 2013, Power Africa was launched, as a U.S. government-led partnership to double access to electricity in sub-Saharan Africa, by providing 30,000 megawatts (MW) of new generation capacity and by adding 60 million new electricity connections by 2030. To achieve these goals, Power Africa uses a partnership model, drawing on the expertise of over 150 private and public sector partners, 12 development and/or donor partners, and 12 U.S. government agencies. Signed into law by Congress in February 2016, the Electrify Africa Act of 2015 instructs Power Africa to provide access to electricity for 50 million people and to provide 20,000 MW by 2020.
As of the publication of the Annual Report in August 2017, Power Africa is well on its way to achieving both these targets- we are tracking over 7,200 MW that have reached financial close and have helped provide over 10 million connections, which means 50 million people have access to electricity that did not prior to Power Africa's launch in 2013.
DETAILS:
Speaker: Andrew M. Herscowitz, Coordinator for Power Africa
Date: September 12, 2017
Time: 09:00 EST |13:00 GMT (Please use Time Zone Converter to determine the start time of the event in your time zone).
Language: English, French and Portuguese interpretation will be offered.
Ground rules: On the record
Dial-in Info: To be provided once you RSVP
RSVP: RSVP to afmediahub@state.gov.
Please indicate if you will dial in (specify English/French/Portuguese line), or request that we dial out to you (provide the phone number and language to be used).
Twitter: Join the conversation at #PowerAfricaPress and follow us on @AfricaMediaHub and @aherscowitz.
LOGISTICS:
Callers should dial-in to the conference call 10-15 minutes early.
When an individual journalist dials-in, the operator will collect the caller's name, press affiliation, and location. When an embassy dials in, the operator will ask the embassy's name and location.
The moderator will facilitate the Q and A among the connected callers. Journalists on the conference call will be instructed to press the "*" and "1" buttons on their phones in order to enter the question queue. NOTE: You can press "*1" at any time during the call to join the question queue, even before the moderator begins the Q and A portion. We ask that journalists limit themselves to one question. Journalists can also submit questions in English to afmediahub@state.gov prior to or during the call.
Bio: Andrew M. Herscowitz, Coordinator for Power Africa
Andrew M. Herscowitz has been the Coordinator of Power Africa since 2013. Prior to this appointment, he served as USAID's Mission Director in Ecuador from 2011 to 2013, and as Deputy Mission Director in Peru from 2009 to 2011. He is a Minister Counselor in the U.S. Foreign Service.
In 2008, Herscowitz served as USAID's Supervisory Regional Legal Adviser for Colombia, Ecuador and Peru. From 2002 to 2007, he was Regional Legal Adviser for the Caribbean, providing services to Barbados, the Dominican Republic, Guyana, Haiti and Jamaica.
After joining USAID in 2001, Herscowitz served as the lawyer for USAID's Office of Development Credit, which has leveraged hundreds of millions of dollars in private sector funds through its Development Credit Authority loan guarantee program. He also worked with the USAID legal team that designed the original framework for the Global Fund to Fight AIDS, Tuberculosis and Malaria. He began his career in international development as a consultant with Probe International.
Following graduation from Georgetown University's School of Foreign Service, Herscowitz spent a year as a Georgetown volunteer in Nicaragua. After earning a law degree from the Georgetown University Law Center, he worked for the law firms of Piper & Marbury (now DLA Piper) and Brobeck, Phleger & Harrison in Washington, D.C. While at Piper, he was named pro bono lawyer of the year for running a Boy Scouts of America Law Explorers program for inner-city youth and for successfully helping victims of political persecution obtain asylum in the United States.
In 2005, the Federal Bar Association recognized Herscowitz as one of the five most outstanding lawyers under the age of 35 in the U.S. Government.