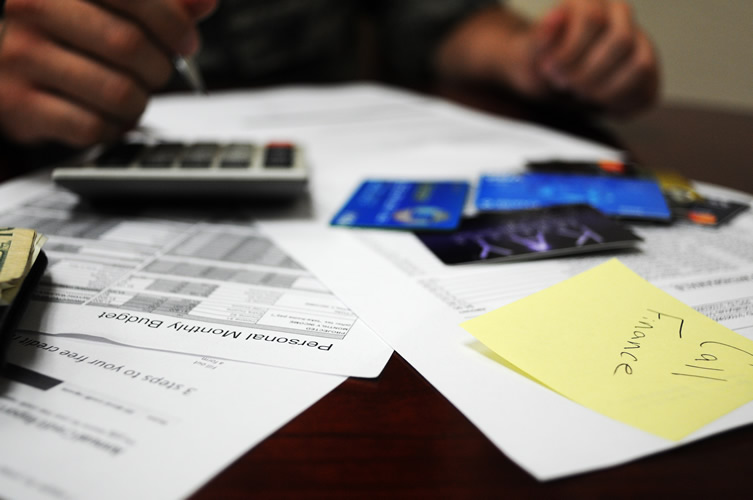 Shocking statistics from the National Credit Regulator have revealed that up to 10 million South Africans are severely in debt and could benefit from debt counselling. A local economy that is performing poorly coupled with a downturn in the global commodity price cycle, increasing interventionist economic policies and a vicious drought have all taken their toll on South Africans and contributed to the level of household debt and rising debt service costs.
So severe are the problems that an increasing number are turning to lenders to help meet their essential expenses. But while this might represent a way to access fast cash, it is not a sustainable solution to longer-term debt problems.
A situation that's only getting worse
These initial findings were first released in 2015, but Ian Watson, the CEO of DebtBusters, says this problem has only gotten worse in the intervening years, with South Africa most likely to have "lengthened its lead" when it comes to how much of the average consumer's monthly income goes towards debt repayments.
Mr Watson believes there are a number of reasons for the growing debt problem, but says the factor underpinning them all is the complete lack of financial literacy. And this is not a problem unique to South Africa. Almost everywhere in the world, schools are failing to teach children the basics of money management. That includes budgeting, the perils of credit cards and other financial essentials. And, with sources of credit more readily available than ever before, this is a recipe for disaster.
However, in more developed nations, parents have a bank account, a credit card or a mortgage and can fill the gaps left by the schools by teaching their children basic financial lessons. In South Africa, there are a lot of 'first generation bank account holders', who don't understand how to manage their money. Many people simply get a job or an income and are then tempted to get a loan, credit card or store card and start their journey on the debt spiral.
Levels of financial literacy in South Africa
To illustrate Ian Watson's point, South Africa came last in a poll of 30 countries and economies, drawn from Africa, Asia, Europe, Australasia, North America and South America, which measured financial knowledge. The OECD/INFE International Survey of Adult Financial Literacy Competencies questioned 50,000 people, including 2,813 South Africans aged between 18 and 79.
The survey found that just 30 percent of the South Africans questioned achieved a score of at least five out of seven, considered to be the minimum target score. That was the lowest of all the countries involved. Worryingly, just under half of the respondents from SA said their income did not always cover their living costs, while around a third said they borrowed money to make ends meet. Perhaps most concerning of all the findings was the fact that only 48 percent of South African respondents agreed that they always paid their bills on time.
Are you struggling with levels of personal debt? What plans do you have to deal with it? Please share your experiences in the comments section below.