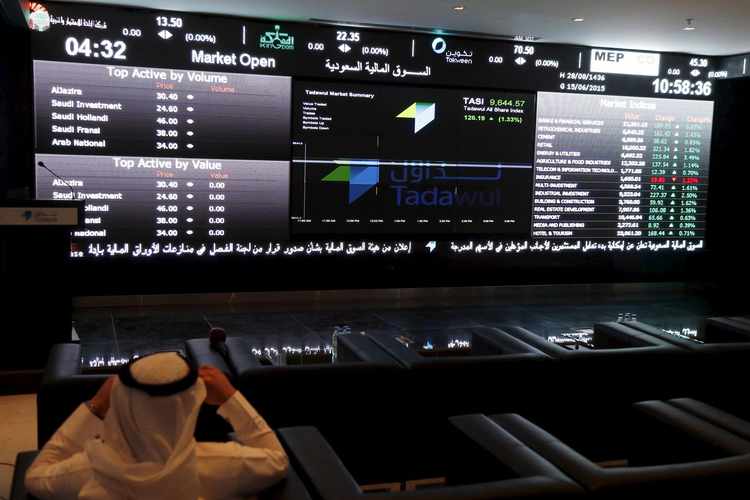 Egypt's stock index climbed on Thursday ahead of a central bank meeting on monetary policy later in the day, while the banking sector helped carry the Saudi index higher after news that the government had priced a $12.5 billion international bond issue.
The Egyptian central bank was likely to keep key interest rates unchanged at its meeting, a Reuters poll of analysts showed, after a slide of inflation that is expected to continue in the last quarter of 2017.
The main stock index rose 1.1 percent on Thursday as it priced in the "end of the monetary and fiscal tightening period", said Wafik Dawood of Beltone Capital.
"Though the market consensus is for rates to remain unchanged on Thursday, inflation has peaked, rates have peaked – this bodes well for the market," he added.
The central bank hiked interest rates in July by 200 basis points. Analysts at Naeem Brokerage suggested the central bank might even cut rates on Thursday, by 100 bps.
"Our expectation is backed by the assumption that the central bank would weigh more into consideration the latest monthly inflation patterns, instead of annual rates," Naeem said in a note.
Construction and development companies were particularly strong in Egypt on Thursday as their financing costs may have peaked along with the interest rates; Emaar Misr Development jumped 6.6 percent.
The Riyadh index rose 0.7 percent as most large-cap banks climbed following news of the successful sovereign bond sale, which attracted investor demand of around $40 billion. Shares of majority state-owned National Commercial Bank added 1.1 percent.
The bond issue is good news for the Saudi banking sector because it will help to increase liquidity and gives the government financial room to move ahead with projects.
Petrochemical shares were also strong as Brent oil climbed over $58 a barrel; Saudi Basic Industries advanced 2.1 percent.
Auto insurance, rental and parts companies, which had surged on Wednesday in response to news that a ban on women driving would be lifted next year, mostly fell back. Al Rajhi Co for Cooperative Insurance dropped 2.5 percent.
Qatar's index lost 1.3 percent, heading back near a five-year low, as foreign funds intensified their selling, bourse data showed. Banking shares were particularly weak, with Qatar National Bank dropping 1.4 percent.
The Dubai index edged up 0.1 percent as shares favoured by day traders outperformed large-caps; Union Properties rose 1.1 percent while Emaar Properties lost 0.7 percent. In Abu Dhabi, the index fell 0.2 percent.