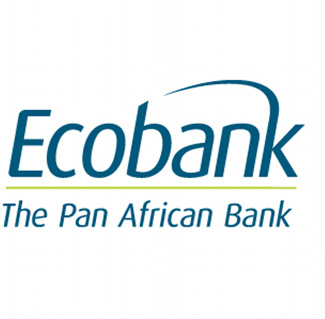 APO Group (), the leading media relations consultancy for Africa and the Middle East, is delighted to announce a new contract with the biggest independent Pan-African banking group Ecobank (www.Ecobank.com).
The new deal will support Ecobank and Ecobank Foundation (http://EcobankFoundation.org) in optimizing the awareness of their activities across Africa which are: providing vital support to Global Fund malaria programs both through financial contributions and by catalyzing engagement from like-minded organizations; strengthening financial management capacity programs; offering innovative solutions to financial challenges: Ecobank advocates for the mission of its implementing partners by engaging the bank's customers and employees in awareness campaigns on, for example, World AIDS Day, World Malaria Day and World TB Day.
The Ecobank Group has a presence in 36 African countries, and employs over 20,000 people in more than 1,200 offices. With a reputation for digital innovation, research and technology, Ecobank provides a full suite of financial services to businesses, governmental organisations and individuals. It has won awards for supporting small to medium-sized companies in African developing nations, and has been influential in bringing mobile banking to many African consumers for the first time.
Effective immediately, APO will be responsible for all Ecobank's press release and corporate content distribution. As well as hosting all releases on their (), Ecobank will have access to APO's Africa Wire®, the only dedicated newswire service in Africa, offering unparalleled reach into newsrooms and online portals across the continent. Ecobank will also benefit from APO's extensive media relations expertise and comprehensive reporting.
'We are very happy to be renewing our collaboration with Ecobank, said Nicolas Pompigne-Mognard, Founder and CEO at APO Group. 'We look forward to helping them enhance their reputation across Africa and beyond. This deal highlights the fact that many of the most influential companies in Africa are putting their trust in APO to get their stories to the audiences that matter.