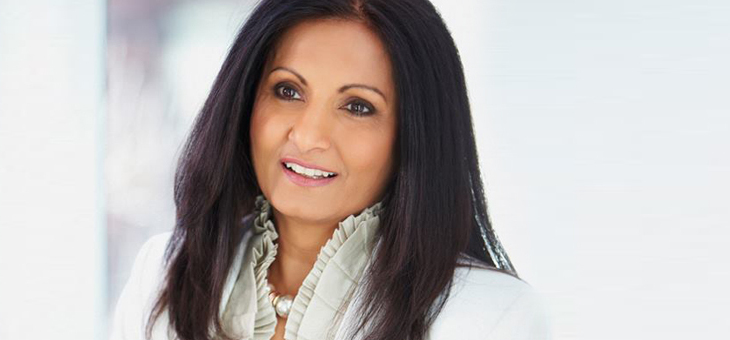 Almas Jiwani will join heads of state and government as well as high level business leaders, officials and policy makers in Africa and the world in order to discuss a wide range of business and development issues in the continent and to engage with some of Africa's most important economic partners and stakeholders at the Africa 2017 Forum, held under the high patronage of H.E. Abdel Fattah Al Sisi, to be held in Sharm El-Sheikh, Egypt from the 7th to the 9th of December 2017.
"I am proud to represent the Foundation at this forum where leaders from both the public and private sectors are gathered to identify solutions for issues that directly impact the advancement of women across the African continent," said Almas Jiwani. "The Foundation is committed to continue its pursuit of fair and equitable access to resources for women around the world and we will work in partnership with those who seek to achieve the same goal."
With 2015 being called the Year of Women's Empowerment and Development towards Africa's Agenda 2063 and 2016 celebrating the African Year of Human Rights, drawing particular focus on the Rights of Women, the Africa 2017 promises to address the important role of women in reaching the objectives of the Agenda 2063 and the urgent necessity to let women's potential freely develop. The first plenary, entitled 'Women at the top' proposes a discussion on redefining leadership in Africa with women and the youth, in order to meet the continent's promise for 2063.
"Ms. Almas Jiwani has been invited due to her interest in African affairs and her vision of strengthening women's economic capacity as entrepreneurs and producers," said The Africa 2017 Organising Committee.
"The idea that this will facilitate a meaningful discussion around how we can achieve empowerment for women is something that is very exciting for us at the AJF. We believe that empowerment can be secured by supporting initiatives that reinforce Equality, Education, Eco-sustainability and Entrepreneurship," concluded Ms. Jiwani. "This is a great step forward and we are ecstatic to be a part of this journey."