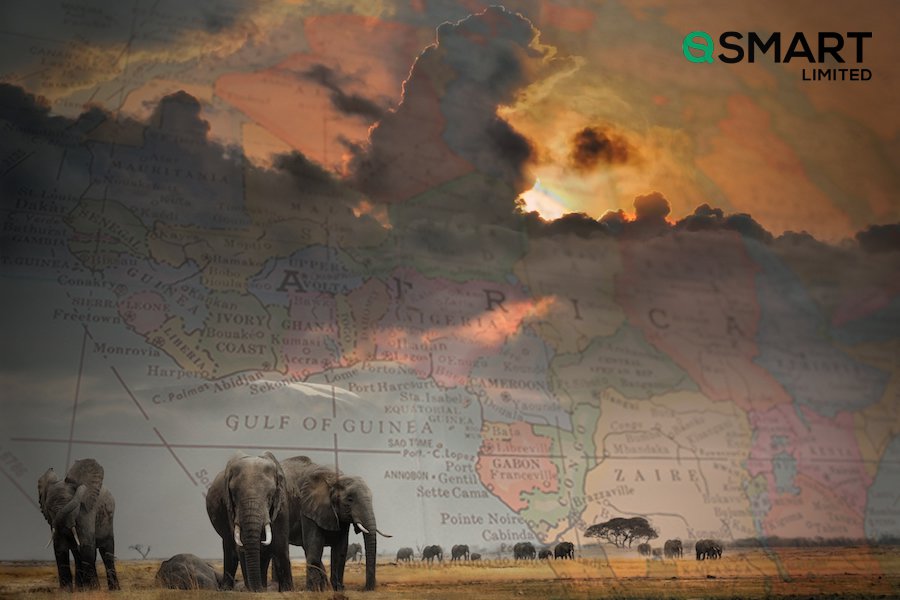 Due primarily to lower oil and commodity prices, there is a common misconception that Africa's fortunes have dwindled. In the second quarter of 2016, foreign direct investment in the continent dropped by 46 percent, according to the Organization for Economic Cooperation and Development. However, Africa's strong fundamentals point to building momentum – the International Monetary Fund projects it will have the world's second largest economy within the next few years. A panel of globally recognized trading experts from Q Smart Limited recently discussed several exciting investing opportunities.
With a population of more than one billion people that is expected to double by mid-century, Africa offers an enormous potential market. And while the rest of the world is aging, Deloitte reported that some 200 million citizens, about 20% of the continent's population, are between the ages of 15 and 24. By 2030, that figure is expected to rise to 321 million. As a result, in a few year's Africa's workforce will reach 1.1 billion, surpassing that of China and India. The young demographics point to economic strength, in that a working-age population is associated with favorable rates of GDP growth. The young consumers also want the latest products, services, and technology. Today, African citizens and businesses spend a total of 4 trillion USD on commercial goods. By 2025, McKinsey projects that household consumption will reach $2.1 trillion and corporate spending $3.5 trillion – a total of $5.6 trillion in investment opportunities. In addition, 58 percent of consumers are brand loyal and many are willing to pay a higher price for a modern, quality shopping experience.
While the Q Smart Limited panel noted that growth has slowed among oil exporters, the rest of Africa is continuing to move forward with positive rates. Countries not dependent on resources for growth, typically with smaller economies, are driving progress with economic reform and increased competitiveness. Botswana, Cote d'Ivoire, Ethiopia, Kenya, Mauritius, Morocco, Rwanda, Senegal, Tanzania, and Uganda posted average GDP increases of 5.8% a year between 2010 and 2015. In addition, many countries are beginning to diversify beyond commodities and working to attract investment. Two, in particular, have shown positive growth based on ambitious diversification strategies: Morroco is accelerating global innovations exports and Ethiopia has implemented an advanced industrialization strategy. Across the rest of Africa, energy, technology, healthcare, and tourism are just a few of the sectors that hold great potential for investors, and those with foresight and a long-term view will be in a great position to capitalize on them.
Q Smart Limited is a market leading supplier of Contracts for Differences (CFDs) on trading stocks, commodities, and indexes. Created by a joint effort of financial professionals and experts in online commerce, Q Smart has been a pioneer in online trading for more than 17 years and has offices in Hong Kong, Oslo, Wellington, and Sao Paulo.