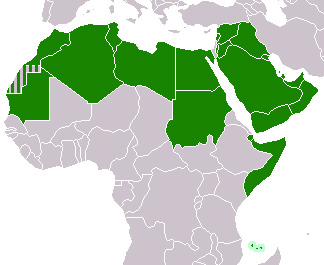 The State Minister at the Ministry of Higher Education, prof. al- Tejani Moustafa Mohamed Salih, has commended the roles of the Arab League Educational, Cultural and Scientific Organization (ALECSO), in the building and promotion of scientific researches sector, the transfer of technology and innovation in the Arab countries.
He noted to the Sudan concern with the sciences and technology sector, to cope with the national, regional and international challenges, and its establishment to a higher council for the scientific researches, technology and innovation development, with an authority for the scientific research.
This came during his address to the opening sitting of the Arab Forum for Scientific Research and Sustainable Development, held in the period 19-21 of current December, with the participation of the (ALECSO), in the presence of prof. azhari omer abdul- bagi, the ministry's undersecretary, the secretary general of the union of the Arab scientific researches councils, the speaker of the Arab parliament, the director of the general directorate of sciences and scientific researches of the (ALECSO) , the head of the preparatory committee of the forum, the representative of the United Nations Economic and Social Commission for Western Asia, number of director of the Sudanese universities, researches centers, researchers, and figures concerned with the scientific researches' issues.
Prof. al- Tejani expressed gratitude to the (ALECSO) for choosing Sudan for holding the 5 th session of the forum, noting to the recently established Sudan's national observatory for sciences, technology and innovation and its connection with the African and Arab surrounding, and its contribution in the political decision making, and provides information on extend the national's development in statistics and figures.
The undersecretary of the ministry of higher education, prof. Azhari Omer, explained that the forum's axis were specially designed directors and workers in the scientific research administrations, in order to reach sustainable development.
Indicating that the forum will discuss the issue of water security as an important aspect of the Arab and food security, referring that the Sudan resources made it capable of bridging the gap of the arab and regional food security.
He pointed to alternative energy support to the food security, stressing that the Arabic language is a factor of unifying the Arab nations, and has been given concern in the forum in special axe.
The representative of the (ALECSO), Dr. Abu al Gasim Badri has appreciated the Sudan support to the Arab scientific process, pointing to the opening of the forum that coincides with international day of the Arabic language.
The head of the innovation section of the (ALECSO) indicate the organization realization of importance of the sciences and technology, innovation, the social and economic development and environment and have launched a regional project by establishing centers for the transfer of technology in number of the Arab countries, including analytical studies for the national systems of innovation in Egypt, Lebanon, Tunis, Sudan, Morocco, Oman and Mauritania.