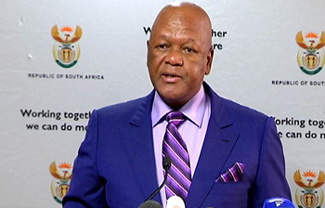 The Minister in the Presidency for Planning, Monitoring and Evaluation and Chairperson of the National Planning Commission (NPC) Jeff Radebe, MP, will visit Portia Shabangu Secondary School, in Mpumalanga as part of government back to school programme.
The objective of the FSDM visit is to motivate and encourage learners in 2018 academic year, especially those in matric to focus on their studies and emphasize the importance of education in uplifting our society with the knowledge that government is behind them and wishes them all the success in attaining their goals.
Education is identified as one of the key elements in creating a better and more prosperous South Africa by 2030. It is also the first priority outcome in the current Medium Term Strategic Framework (MTSF) 2014 – 2019. Implementing the NDP requires a multi-sectorial collaboration between all sections of society and effective leadership.
The NDP further envisions a South Africa where everyone has access to education of the highest quality, leading to significantly improved outcomes and a prosperous life.
The visit also seeks to send a clear message that South Africa is serious about education and that it is at the apex of government priorities.
All media are invited to attend the event as follows:
Date: 17 January 2018
Venue: Portia Shabangu Secondary School
Time: 08h30