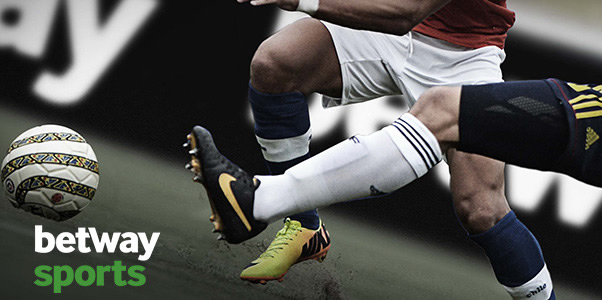 Betway South Africa online sports betting company has one of the best sports betting apps in the world. This betting application is intuitive, easy to use and compatible with nearly all Windows, Mac, iOS and Android operating systems. It runs literally on all devices, whether cell phone or tablet, laptop or desktop. If you want to make money with this online sports betting company, the first step is to download and install the app. Once you do that, you can start using it to place your bets and win. Today we would like to teach you how to get the Betway South Africa online sports betting app on your phone or another device and make money with it:
Open your browser and type "Betway App."
Click on the search button to go to the official app download page.
Click on the green "Download Now" button below to download the app. The size of this app is about 2.3mbs, so the process should take around 10 seconds.
Open the APK files (the app), using Firefox.exe or another program you are using.
Enter your personal details, including your cell phone number and your email address and click on "sign up"
Check your inbox for a confirmation email and click on the link sent to activate your account.
You can now log in, using your credentials.
Once on the site, you will see five different tabs namely Sports, Live, Jackpot, Live Numbers and Rewards in that order. Click on the sports tab for sport betting and on the live tab for virtual sports betting. Virtual sports betting is a form of sports betting that involve virtual games as opposed to real ones. An algorithm with a non-bias outcome plays these games. Alternatively, click on the jackpot tab to try your luck on one or several jackpots available. Finally, the "casino" tab takes you to the ordinary casino games like slots, combat games and more as opposed to sports.
How to Deposit Funds into Your Online Betway Account
Depositing money into your Betway account is as easy as 1, 2, 3. You can top up your account via either credit card or debit card. To proceed;
Go to "My Account" and choose credit or debit card depending on your card.
This will take you to a pre-filled out list, containing your Betway account details.
Enter the amount you wish to deposit and click on "Proceed."
This will redirect you to a page requiring your debit or credit card details. Enter them and click on "next."
You will receive a notification notifying you whether the transaction was successful or unsuccessful.
If it was successful, your account balance will reflect the appropriately.
If the transaction was not successful, repeat the steps above or talk to a customer representative.
Conclusion
The Betway betting app is a great way to place your bets on various sports or casino games. This app is intuitive, responsive, and easy to use with an incredible user interface. Follow the steps above to download, install and use it.
By Errole