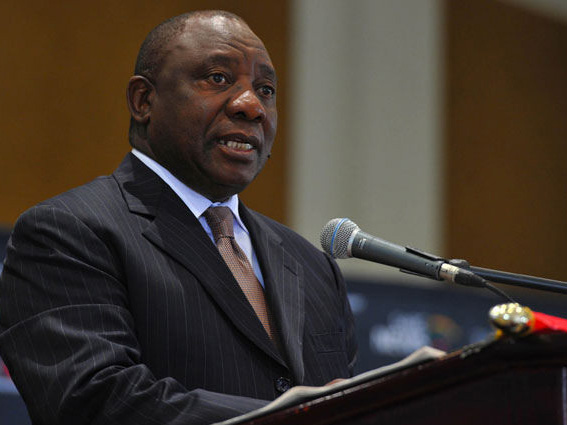 President Cyril Ramaphosa has welcomed Old Mutual Limited moving its headline listing from London to the Johannesburg Stock Exchange (JSE).
The President attended and addressed the announcement gala dinner event on Monday.
"Our congratulations to Old Mutual on this historic homecoming and I have no doubt whatsoever that with the leadership that you have got in Chief Executive Officer, Mr Peter Moyo and a number of you as executives, you will be able to steer this ship through the various waters around the African continent given the experience you have garnered," said President Ramaphosa, addressing the gala dinner.
The headline listing on the JSE took place on Tuesday, 26 June 2018 with a standard listing on the London Stock Exchange and secondary listing on the stock exchanges of Malawi, Namibia and Zimbabwe.
President Ramaphosa said Old Mutual Limited's strategic move is an added boost to restoring the much-needed confidence to attract investment to the country and the continent as he envisaged in his State of the Nation Address.
"Old Mutual's strategy sends a clear signal to investors that South Africa is more than capable of sustaining an advanced financial sector and reinforces government's commitment to developing this sector," said the President. – SAnews.gov.za