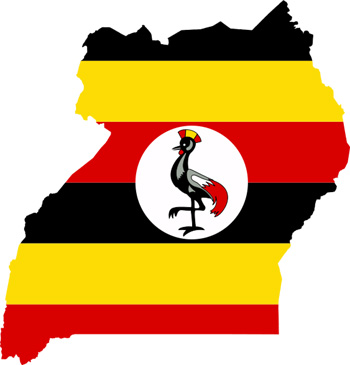 A rally of banger cars, organised by international children's Early Years Education charity Parenta Trust has returned to Kent after a journey of over 2000 miles in five days in banger cars costing no more than £350.
The purpose of the annual rally – in its 5th year – is to raise funds to build pre-schools for children in need of a quality education in deprived areas of East Africa. Parenta Trust is assisted by international development charity Fields of Life which collaborates with the local communities 'on the ground' in East Africa.
Debbie Cameron, head of development and fundraising at Fields of Life, said: "We are so pleased to have been involved in this high-octane event. It's always such a great atmosphere when the cars set off from Maidstone and while those taking part have great fun, they are giving up their valuable time to help us in our mission to bring quality education to more children and young people in East Africa."
The teams travelled through eight countries, traversed the Alps and negotiated the winding roads of the Furka Pass – camping and undertaking various challenges along the way – before reaching their final destination of Monaco.
As the teams returned from their expedition, Parenta Trust founder and trustee, Allan Presland said; "What a fantastic and emotional journey! We are enormously grateful to all the people who joined us on our 5th Rally and of course, to those who sponsored those taking part in what was five days of adventure and excitement with plenty of fun and laughter along the way!'
'We had our fair share of banger break downs…mostly my car, as usual! We had an amazing response from the European authorities throughout our journey – in particular the Border Guards and Police in Belgium – they even asked if they could get inside my car for a photo opportunity! We were given a special escort at one point; and as we approached the Mont Blanc tunnel the guards looked officious but when they saw the furry banger cars and realised we were participating in a charity rally, they laughed and joked with us and were very supportive.'
'Every day I feel privileged to have the opportunity to play a part in the crucial task of giving children in East Africa the chance to have an early years education. We have raised a significant amount of money from this rally and we're on target for the £14k we were hoping for. Fundraising work will commence for our 7th School early next year; and the funds raised from this year's rally help to build our 6th school. Our 5th school – in honour of former Parenta head of marketing and trustee of the charity, Dan Carlton, who sadly passed away in December 2016 – will be ready by Easter 2019 and we very much hope that Dan's parents who participated in the rally for the first time this year, will be able to officially open it."
'We have two more fundraising events to look forward to this year, both slightly more glamorous than a banger car rally! Two black tie charity balls – one in Maidstone and one in Bath – a great way to end a successful year of fundraising with wonderful food, drink, dancing and of course, the obligatory charity raffle!
Parenta Trust, which supports disadvantaged children across the world by providing quality pre-school education, was founded by Allan Presland in 2013 after a life-changing trip to Kampala in Uganda. The stark reality of poverty and lack of education for pre-school children hit him hard on the day he found a young girl on a rubbish tip on top of a cemetery in an area known locally as 'Kosovo'. She was scavenging for food and Allan found it heartbreaking that she clearly had to fend for herself to even find food let alone be given an early years education. He returned to the UK to set up a charity, leveraging his existing network of contacts in the early years sector and his ambitious quest to build one pre-school per year began. So far, he has managed to build four of these life-changing pre-schools in Uganda and the fifth will be ready to open in April 2019.
About Parenta Trust: Parenta Trust was founded in 2013 by Allan Presland, CEO of Parenta, the UK's largest provider of business support systems and apprenticeships in the Early Years Sector. His mission is to educate the youngest, most vulnerable children from deprived areas across East Africa, by building pre-schools and providing a sponsorship programme. The Trust aims to give these an opportunity to benefit from an education from an early age. The charity is assisted by its partner on the ground, Fields of Life – an organisation which enables 93% of every pound raised to be effectively spent on the ground in Uganda, while also allowing the Parenta Trust to fundraise with no administration costs. Parenta Trust has an ambitious target to build 10 schools over the next decade in Africa. This goal has seen supporters take part in cake bakes, raffles, quiz nights, BBQs and the infamous annual banger rally. In 2014, Parenta Trust completed the construction of its first pre-school in Uganda and is on target to commission its 6th and 7th schools this year, 2018. The charity also endeavours to ensure all the school children find a sponsor back in the UK