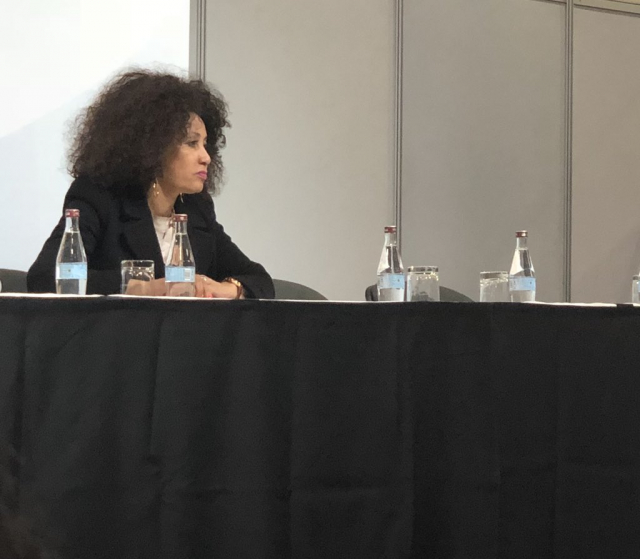 It's all systems go for the 10th BRICS Summit, which kicks off on Wednesday, 25 July, at the Sandton Convention Centre in Johannesburg.
In a media briefing outlining the state of readiness for the upcoming high-level meeting, the chairperson of Inter-Ministerial Committee (IMC) on the BRICS Summit and International Relations and Cooperation Minister, Lindiwe Sisulu, said South Africa stands ready to host delegates from around the world.
"We are confident that it will be a resounding success. We are very proud of the work that has been done by the Sherpas and by everybody who has been leading the various fora," said Sisulu.
South Africa assumed the rotational chairmanship of BRICS, which is composed of the world's leading emerging economies — namely Brazil, Russia, India, China and South Africa — from 1 January to 31 December 2018. All the BRICS Heads of State will attend the summit.
As 2018 chair, South Africa has proposed cooperation in establishing the following:
A working group on peacekeeping;
A vaccine research centre;
A BRICS Women's Forum;
Advancing the BRICS partnership on the 4th Industrial Revolution and
Establishing BRICS Tourism Track of Cooperation.
The 2018 summit will be a seminal milestone for BRICS cooperation, as it represents a decade of BRICS cooperation at the highest diplomatic level.
BRICS Outreach
The discussion will be held under the theme '#BRICS in Africa: Collaboration for Inclusive Growth and Shared Prosperity in the 4th Industrial Revolution'.
As part of its outreach to the African continent, leaders such as President Hage Geingob of Namibia, Gabon President Ali Bongo Ondimba, Joao Lourenco of Angola, Ugandan President Yoweri Museveni, Rwandan President Paul Kagame and all Heads of State from Southern African Development Community (SADC), have been invited to the summit.
"We also use our membership to champion the interests of our continent, Africa. BRICS Heads of State will therefore have space to interact with African leaders on how best we can bring about the inclusive growth and shared prosperity that our theme talks to," said International Relations and Cooperation Deputy Minister Luwellyn Landers.
In carrying out the tradition first introduced by the host of the ninth BRICS Summit, China, South Africa has extended invitations to other emerging economies.
The President of Argentina and head of the G8, Mauricio Marci and Turkish President Recep Erdogan will attend the three-day summit as representatives of emerging economies.
Quizzed on the quagmire of trade wars and whether they are likely to form part of the talks at the summit, Sisulu said it is likely that they will come up, although they are not part of the dominant discussions.
"BRICS countries would obviously be very concerned about the direction that our multilateral arrangements and the world are taking, as well as the tariffs that have been placed on particular exports, especially where we are concerned but I don't know if that will be a dominant factor at all," said Sisulu.
The Minister said investment, which is one of President Cyril Ramaphosa's areas of focus, will also form part of the discussions at the upcoming summit.
"President Ramaphosa is hosting the investment conference in October and he has invited his BRICS counterparts and of course, investment will be at the top of his agenda because… we would like to create an economy that is viable. We are very concerned about our low growth economy and our high unemployment, and that will be part of what we will be discussing," said Sisulu.
On Tuesday, President Ramaphosa is expected to host his Chinese counterpart Xi Jinping for a State visit ahead of the summit.