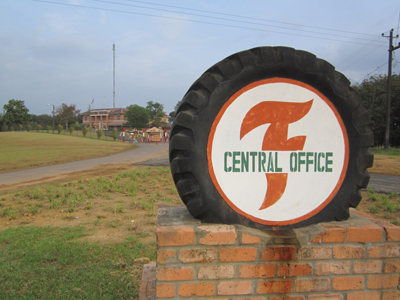 Firestone Liberia operates 27 schools in the country, educating 13,000 young people every academic year – the largest school system among all concessions in Liberia.
The company also provides scholarships for higher education to qualified Liberian students and spends about US$150,000 a year for this program, says the release.
It notes that historically, many college graduates benefitting from Firestone Liberia's scholarship program have graduated with honors, and many of them are dependents of Firestone's workers.
Most recently, Blessing Caine, a 2016 graduate of Firestone Senior High School and daughter of a Firestone employee, was selected as the only beneficiary from Liberia for the Mandela Institute for Development Studies.
Ed Garcia, President and Managing Director, said "We are very proud to play the role we do in the education of young people in Liberia, and are truly honored and humbled to receive this prestigious award; I would like to thank each and every one of the dedicated and inspiring teachers and administrators working in our schools."
Founded in 2011, the Golden Image Awards is a national Liberian meritorious award bestowed upon individuals, organizations and countries that have made selfless contributions to human development initiatives nationally or internationally.
Firestone Natural Rubber Company, LLC traces its origins back to 1926 when the Firestone Tire & Rubber Company first established a natural rubber production facility in Liberia, West Africa.
The company operates 118,000-acre rubber growing and processing facility here, employing approximately 7,000 teammates who harvest and process natural rubber. After processing, the natural rubber is shipped to Bridgestone Americas' tire plants in North America for the manufacture of tires. Firestone Natural Rubber Company, LLC is a subsidiary of Bridgestone Americas, Inc.