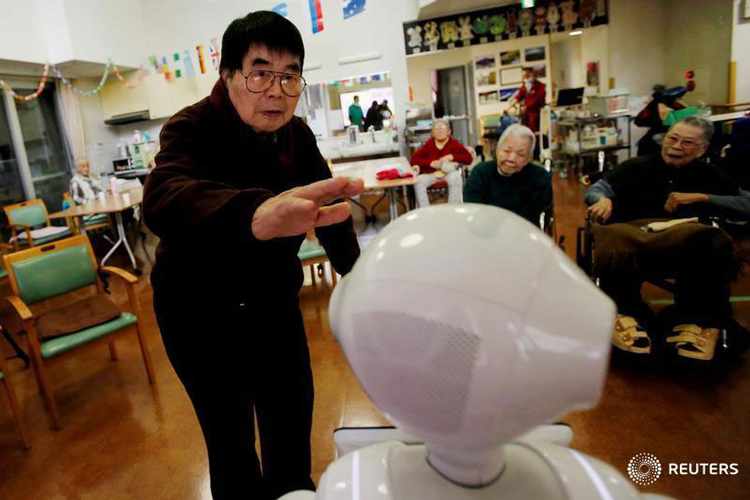 By Staff Writer, ZAWYA
International business executives plan to invest in and integrate robotic technologies and artificial intelligence (AI) in their retail business in the coming two years, a survey by KPMG has shown.
KPMG's Global Consumer Executive Top of Mind Survey found that "41 percent of digital leaders are using robotic process automation and 46 percent plan to start using it in two years."
The report, which was sent to Zawya by email earlier this month, was based on a survey conducted by phone in March with 530 executives in 28 countries working in international corporations in the food and beverages, consumer goods, manufacturing and retail sectors.
The study found that by 2020, 72 percent of platform businesses – which include companies that use technology to help producers interact and transact directly with users – will be using AI, versus 27 percent of the other types of businesses.
KPMG said that the emergence of AI and other new technologies have led several companies to change their business leaders, opting for younger, tech-savvy executives.
"You don't have to look far to find evidence of disruption – in fact you don't even need to leave the boardroom. Since the beginning of 2017, many global manufacturers and retailers have changed their CEO: American Express, Avon, Bill's Restaurants, Burberry, Campbell, Carrefour, Coca-Cola, Dollar Tree, Domino's, Ferragamo, Gap, General Mills, Hershey, Hostess Brands, Hudson's Bay, IKEA, J.C. Penney, Jigsaw, Kellogg's, Lowe's, Lululemon, Mattel, Migros, Mondelez, Nestlé, Papa John's, Ralph Lauren, Revlon, Samsung, Sony, Staples, Subway, Sun Art Retail, Superdrug and Yum China," the report said.
"Though these changes were made for different reasons, the accumulation suggests that the torch is being passed to a new generation of leaders. A new generation that has to deal with a new reality, a world where the new normal is no normal, where everything is volatile – the cost of commodities, the tastes of consumers, the caliber of the competition and the attitude of shareholders," it added.
The report said the key challenges facing companies in the Middle East and Africa region were mainly related to economic and geopolitical conditions, regulations and the emergence of new competitors. The report did not indicate which countries from the Middle East and Africa were surveyed.
Many countries in the Middle East have been battling tough economic conditions in the past few years. The Gulf Cooperation Council (GCC) countries were hit by the drop in oil prices that began in 2014 and a war which a Saudi Arabian-led coalition is fighting in Yemen, while other countries in North Africa, such as Egypt and Tunisia, were badly harmed by political unrest that began in 2011 and saw several top political leaders replaced.
Despite the regional economic slowdown, the United Arab Emirates has worked hard to integrate AI and other technologies in governments' bodies and encouraged businesses to do the same. The country appointed an artificial intelligence minister last year.
"74 percent of jobs are expected to disappear in the future due to artificial intelligence," Mohammed Al Gergawi, the UAE's minister of cabinet affairs, said at the UAE-hosted World Government Summit in February this year. Al Gergawi added that everyone should be prepared for a future where technology "would penetrate minds and feelings" and create "virtual countries".