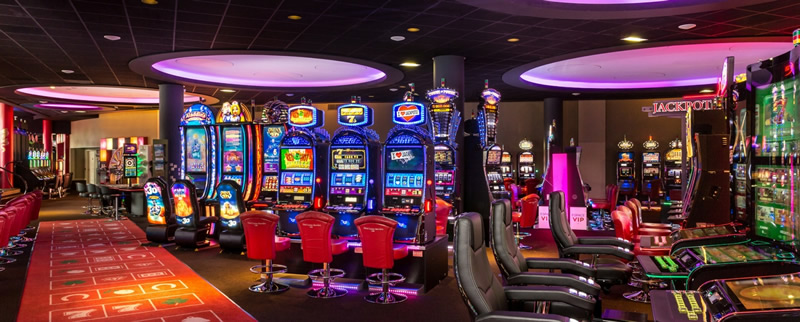 Gambling has been a part of the South African lifestyle for quite a while now. It has existed in some form or the other both legally and illegally. Land-based casinos were banned in South Africa in 1965 with the passage of the Gambling Act of that year. However, they were back in favour in the country in 1994 with the formation of the new democratically elected government that year.
Land-based casinos like Sun City have been around right from 1979, however, thanks to a technicality: it was established in Bophuthatswana, which at that time was considered an independent state and was therefore exempt from being under the purview of the National Gambling Act of 1965.
Contrary to general belief the land-based casino industry has been doing quite well in South Africa, despite the stiff online competition it has been facing with the advent of the online casino operators over the years: overseas operators who offer their games to South African players for real money.
There are quite a few casino groups operating in South Africa, with most of them having operations in other neighbouring African countries as well. We take a brief look at some of them in this article.
Tsogo Sun
Tsogo Sun is one of the biggest hotel and casino groups in South Africa. This is a global giant with more than 100 hotels spread across not just South Africa but also Seychelles and the Middle East. Apart from the 100+ hotels it has 13 casino gaming destinations across South Africa.
The 13 casinos under the Tsogo Sun banner include:
Montecasino
Suncoast Casino and Entertainment World
The Caledon
Emnotweni
Hemingways Casino
Gold Fields
Gold Reef City
Golden Horse
Garden Route
The Ridge
Silverstar Casino
Black Rock
Mykonos
The flagship casino of this group is the Montecasino, which is considered to be the leading casino gambling destination in Johannesburg. Some of the other very well-known brands include Gold Reef City, Suncoast Casino and Silverstar Casino.
While Tsogo Sun Proprietary Holdings was formed in 1995, the genesis was much earlier, with the formation of Southern Sun Hotels group in 1969 through a partnership between hotel magnate Sol Kerzner and South African Breweries Limited. The first of the land-based casinos from Tsogo Sun was Emnotweni Casino in 1997, which became the first casino in South Africa in the post-apartheid times. The next casino to come up was the Ridge Casino in 1998.
The next casino to open was Montecasino in 2000, followed by Hemingways Casino in 2001. In 2002 Tsogo Sun launched Suncoast Casino and Entertainment World. In 2009, two of the Century Casino Inc. casinos, Blackrock Casino and Caledon Casino, were acquired. Then, 7 more casinos were added to the roster following the merger of the group with Gold Reef Resorts Limited:
Gold Reef City Casino
Silverstar Casino
Golden Horse Casino
Garden Route Casino
Mykonos Casino
Goldfields Casino
Queens Casino
Sun International
Sun International is one of the most well-known brands in South Africa when it comes to gaming, hospitality and entertainment. What the Sun International Group has to offer include five star hotels on par with the best in the business worldwide, modern and high quality land-based casinos and also some amazing resorts. With its large bouquet of offerings, Sun International is one of the biggest names in the business across Africa and has in all more than 19 resorts, hotels and casinos.
Sun International now has a presence in Latin America as well, Chile to be precise, with the launch of the Monticello Grand Casino. In Panama, it has the Oceans Club Casino as part of its portfolio.

The biggest land-based casino that Sun International has in South Africa is without doubt Sun City Resort Casino. This casino opened its doors to the public back in 1979, when Bophuthatswana was an independent state. Over the years the casino has kept pace with the changes in trends and technology and today offers a range of exciting casino games to players. As a regular player you can have a lot of fun, and all of that reaches elite levels if you are a Sun MVG cardholder.
There are more than 40 table games to play when you are at Sun City Casino. There are also an amazing range of slots to play. There are slots for those who love playing with small wagers and there are also machines where you can have a field day if you are a high roller: the bet limit starts from a low of 1c – these are the machines on the main casino floor – to a high of R100 in the machines in the Salon Prive area. You will find these machines in the smoking as well as non-smoking sections of the casino.
The main casino floor has a range of tables where you get all the usual table games that you see at land-based casinos. The games available include:
Blackjack: You get tables with bet limits from R50 – these are on the main floor of the casino – right up to R5000, which are the tables in the Salon Prive.
American Roulette: You get tables with bets ranging from a low of R10 to high maximum bets of R500 (you find these at the Salon Prive).
Punto Banco and Midi Punto Banco: The bet limits for these tables too are quite wide – from a low of R100 on the main floor to a high of R10000 in the Salon Prive.
There are actually 2 premium areas – the Salon Prive and the International Prive.
Like all other major land-based casinos, there are a range of exclusive restaurants and cocktail bars for some great food and live music and entertainment, one of which is Harlequin's Cocktail Bar. This casino is open 24 hours a day – the slots machines are available 24 hours a day, while the tables are open from 13:00 on weekdays and from 11:00 on weekends.
For guests to stay there are more than 1500 luxury suites spread throughout the Sun City Resort Casino in the 4 hotels that you find here, along with a vacation club. The casino itself is part of the Sun City Hotel, a 4-star property here. The best of the hotels here is of course the Palace of the Lost City, a 5-star property that has the most luxurious stay facilities around.
Boss Gaming Group
This is another casino group in South Africa. This group is based in KwaZulu-Natal and comes with over 80 years of experience in the gambling industry in South Africa. It has a presence in the Eastern Cape gaming market as well.
The Boss Gaming Group has licenses to operate the following:
Bingo: It operates bingo joints under the Bingo Royale brand and has a presence in 6 locations in Eastern Cape, besides 3 licenses in KwaZulu-Natal.
Slots: It operates limited payout machines under the Spin-n-Win brand. It has licenses in 5 locations in Eastern Cape including Mthatha, Matatiele, Bizana, Uitenhage and Lusikisiki. It also has 5 independent site operator licenses in KwaZulu-Natal.
Bookmaking: The Boss Gaming Group also has 6 licenses for bookmaking in Eastern Cape and another 6 in KwaZulu-Natal.
Peermont Group
Another major casino group in South Africa for until about 2015 was the Peermont Group. This Group was at that time the third largest casino group in South Africa and had more than 9 casino properties on its roster. These included the following:
Sedibeng Casino
Grand Palm Casino
Frontier Inn and Casino
Umfolozi Hotel Casino Resort
Emperor's Palace Hotel Casino Resort
Mmabatho Palms Casino Resort
Graceland Hotel Casino Country Club
Khoroni Casino Resort
Thaba Moshate Casino Resort
It was acquired by Sun International and is now part of that group. Sun International is considered to be among the biggest operators in all of South Africa and owns most of the 35 casinos in South Africa.
The Online Casino Industry Story
While the land- based casino industry has been doing fairly well, what has been rapidly getting a strong foothold in the country is the online casino industry. For a long time, South African laws have prevented local operators from setting up online casinos that can offer their services to players. The good thing was that the laws did not impact the players, allowing them to play at online casinos run by overseas and offshore online casino operators.
As a result South African players were able to sign up with any of a large number of high quality online casinos and play the games on offer there. While many of them required players to make payments in US Dollars or whatever the standard accepted currency was at the casino, there were a few that also accepted payments in Rands.
In recent times there have been a significant number of online casinos dedicated to South African players. These online casinos allow players to make payments in Rands and also support a number of payment methods that are commonly used in South Africa.