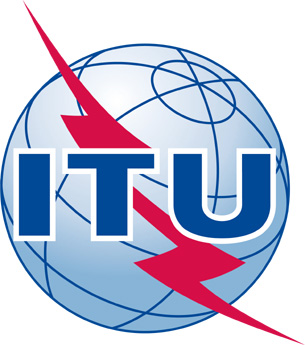 South Africa is the final stages in preparations to host the ITU Telecom World 2018 from 10-13 September 2018 at the iNkosi Albert Luthuli International Convention Centre in Durban.
The theme for this year is "Innovation for a Smarter Digital Development".
Immediately following the ITU Telecom World 2018, South Africa will host the BRICS ICT Ministerial meeting at the ICC on 14 and 15 September 2018.
Members of the media area advised of the following media arrangements for the 2018 ITU TELECOM WORLD:
MEDIA ACCREDITATION
Media applications for accreditation needs to be done online on the ITU website. The website is telecomworld.itu.int/take-part-2018/media-accreditation
The ITU, as the event organisers will do final approval for accreditation.
Live accreditation is scheduled to take place at the Durban Exhibition Centre starting at 14:00 on Saturday, 08 September 2018.
Members of the media are encouraged to collect their cards before 09 September to be on time for the Opening Ceremony taking place on 10 September at 09h00 at the ICC. A press briefing is scheduled for 13:30 on the same day.
Live accreditation will run from 08 September until 13 September 2018. The centre will be open daily from 09h00 to 17h00.
ACCESS TO FACILITIES
Access to media facilities will be available only to accredited media representatives and press officers.
Access is open to bona fide journalists, broadcasters, photographers, film and television camera crews and technicians.
A Media Centre with facilities for print, online and electronic media, will be available at the ICC.
Complimentary Wi-Fi will be provided.
NB: MOST SESSIONS ARE OPEN TO THE MEDIA
BROADCAST ARRANGEMENTS
The SABC will be the host broadcaster for the event.
The Host Broadcaster will provide clean SD and HD video as well as audio feed to other broadcasters.
MEDIA COVERAGE OPPORTUNITIES
The ITU offers a variety of activities and events that media can cover including the SA Pavilion at ITU, various global organisation and tech SMMEs or innovative solutions.
Kindly find below a link to the ITU programme below; telecomworld.itu.int/2018-event/programme
Accredited media will be provided with detail media programmes on a daily basis from 09 September 2018.
The details of the BRIC ICT Ministers meeting are as follows;
BRICS MEDIA PROGRAMME
13-15 September 2018
3rd BRICS Working Group on Cooperation in ICT Meeting 13 September 2018
4th Business to Business Engagement 14 September 2018
4th BRICS Ministers of Communication Meeting 15 September 2018
Thursday, 13 September 2018
07:30 – 09:00 ACCREDITATION
Friday, 14 September 2018
10:00 – 12:30 Welcome & Opening of Business to Business Engagement
10:00 – 10:30 Ministers Welcome Statements