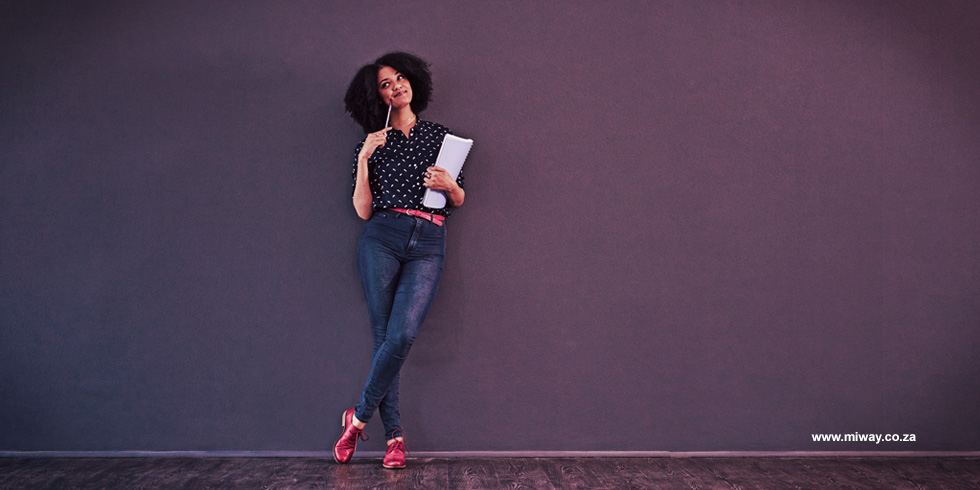 Every successful business started with a great idea. What's yours?
Do you have a business idea that you are sure will change the world for the better?
We're sure you want to get started right away, but where to from your eureka moment? You may be wondering whether you should first get business cards printed, a website designed, or rather start by hiring staff…
We have put together some steps for you to refine your idea before you do anything else.
Be sure to get clarity about your reasons, goals, and motivations behind starting your own business. Starting a business is not a decision to take lightly but as soon as your start getting into the swing of things, it will be a rewarding experience.
Strategise and organise your idea.
Visualise your thoughts in some way – a spreadsheet, sticky notes on a wall or by creating a mind map. Your main idea should form the primary basis of your visual representation and from there, your connecting thoughts can shoot off. Going through this process will organise your thoughts, group related ideas together and create a line of priority for your idea to take off.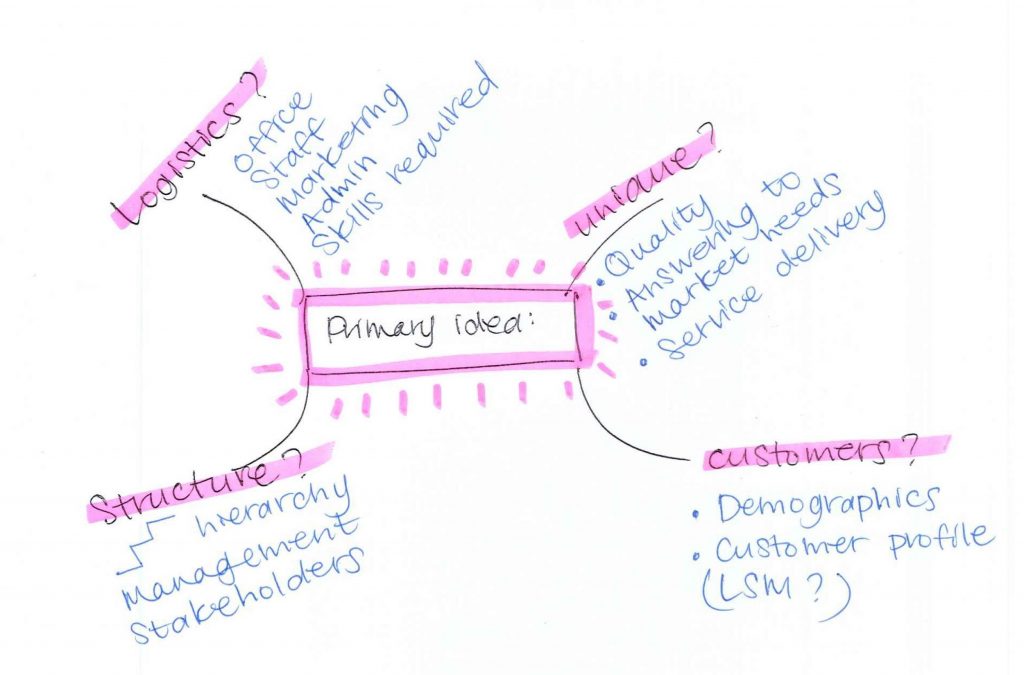 Define and streamline.
After you have organised all your thoughts visually, you need to get to the very essence of your business idea. The goal is to get so clear on the concept that you can describe it in one single sentence. Something like "My company is developing a childminding service for working parents so that these individuals can pursue careers whilst their kids are being taken care of professionally". Being specific about your vision will enable you to focus on your business' goal without getting waylaid with "added extras".
Decide on your target audience.
Your business idea should, ideally, solve a problem for a specific group of people. Remember that one sentence business goal? It will help you define your target audience so that you can focus on marketing to that group and honing your business' products or services.
Bounce your ideas off different audiences.
Take your one-sentence business proposal and talk about it to as many people as possible. Though this might sound counter intuitive, (people could steal your idea) it is one of the best strategies to get direct feedback and polish your business concept. Take a good look at the feedback from people who love the concept versus ones who don't – this can be a great indicator of who your target audience is.
Register your Intellectual Property.
Lastly, remember that your unique business idea is an asset of your future business as it is your brainchild or 'intellectual property'. It is crucial to protect your great idea from being exploited or copied by others from the onset.
A great way to take care of your brainchild is to get the best cover to protect it. At MiWay Business Insurance, we support new businesses and believe that the economy relies on the great ideas of entrepreneurs. For this reason, we do our best to enable our business insurance clients to focus on running their business while MiBusinessAssist takes care of administrative, HR and legal matters, amongst others.
Having an insurance policy with a reputable company will give you peace of mind in the unfortunate event of loss or breakage.
This is just another way we enable our clients to live their way!