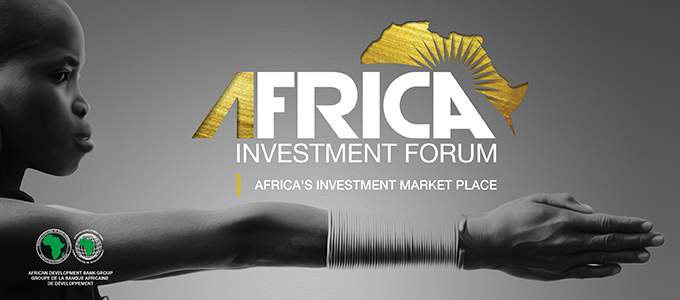 Prominent foreign envoys in attendance at the Forum, signaled growing interest in trade and partnership deals in Africa from Europe and overseas
Heads of State, presidents of Development Finance Institutions (DFIs), global and regional investors, business moguls and other A-list attendees are lauding the recently concluded inaugural Africa Investment Forum as an unprecedented game changer for Africa.
South Africa's President Cyril Ramaphosa has described the Forum, convened by the African Development Bank, as "an innovative implementation platform" that lays the ground work for "a new era of working together that will propel us towards our goal of a more prosperous, united and integrated continent."
The value of boardroom projects tabled for discussion during the Forum stood at US$47 billion, while investment interest was secured for 49 projects worth US$38.7 billion, according to the final numbers released on Monday, 12 November, 2018.
The Forum is a co-financing and de-risking platform, bringing together DFIs, Multilateral Development Banks, investors, project sponsors and the private sector to help bridge Africa's investment financing gap.
Ethiopia's first female president, Sahle-Work Zewde, was among several African presidents and prime ministers in attendance. "Looking at Africa only through the lens of peace and security is not getting us anywhere. We have to address perceived risk (on the continent) and have to change this mindset," she said.
Prominent foreign envoys in attendance at the Forum, signaled growing interest in trade and partnership deals in Africa from Europe and overseas.
Emma Wade-Smith, British Trade Commissioner for Africa told participants in a session that the UK wants to become the leading investment and trading partner with Africa among the Group of Seven (G7) countries. The Minister also announced that the British government is putting significant effort into reducing risk and the cost of business across the continent's borders.
Wolfgang Schmidt, Federal State Secretary for Germany's Ministry of Finance attended the Forum, as did ministers from Canada, Norway and the USA.
For Gauteng Premier Makhura, the forum surpassed expectations: "the good thing about this conference is that it is an implementation conference. We are actually signing deals here, which is a marked difference between this conference and any that has held anywhere else in the world, as a matter of fact," he said.
Addressing the closing ceremony, African Development Bank President, Akinwumi Adesina, convener of the forum said: "This is an incredible outcome for a first-time event."
"This is just the beginning and a preview of what is still potentially possible to advance increased investment on the continent," the Bank President noted.
The Africa Investment Forum, helped advance strategic partnerships. On November 8th, day two of the Forum, the Arab Bank for Economic Development in Africa, BADEA ratified an agreement for the Arab Bank's acquisition of an equity stake in the Eastern and Southern African Trade and Development Bank (TDB).
BADEA CEO Sidi Ould Tah and TDB President Admassu Tadesse inked the accord. Tadessa hailed the signing as "a historic milestone that takes us to a higher level of strategic partnership," adding that the Eastern and Southern African Trade and Development Bank also had 22 sovereign shareholders. "We are delighted to welcome BADEA as our thirteenth institutional shareholder."
Aliko Dangote led several business leaders, including Tony Elumelu of United Bank for Africa (UBA); founder and chairman of African Rainbow Minerals, Patrice Motsepe, and Segun Awolowo of the Nigerian Export Promotion Council (NEPC).
"If we really are determined, we can make Africa great. The potentials are there, but you know unless somebody now makes sure this potential becomes reality, they would be there forever," Dangote said.
Ashish Thakkar, founder of Mara Corporation, announced the launch of the first made-in-Africa mobile phone, one of the highlights of the Forum which drew over 1,000 participants.
"This project will show the potential and ability of Africa to produce high quality and affordable smartphones in Africa, by Africans, for Africans and for the rest of the world. We are extremely grateful for the African Development Bank's push in this sector which greatly encouraged our progress," Thakkar said.
Basil El Baz, CEO of Carbon Holdings lavished praise on the organizers, saying that in his decades of global experience he had not seen a meeting like this.
"To the – organizers, I say do not change a thing. Keep doing exactly what you are doing," he said.
Approximately, 350 institutional investors from 53 countries across the globe were in attendance with 30 of these representing African countries. Others were from the United Arab Emirates, United Kingdom, France, the United States, China, Japan and Switzerland.