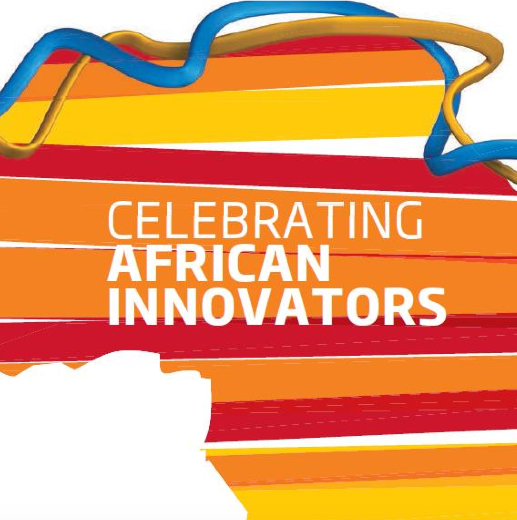 The 2019 shortlist for the Africa Prize for Engineering Innovation was announced today in Cape Town, South Africa, recognising the most promising entrepreneurial engineers from across sub-Saharan Africa.
Included in this year's shortlist are the innovators behind a smart glove that translates sign language to speech in real time, a secure currency exchange platform that moves money between users instead of banks, and a 'farm-in-a-box' vertical garden that uses waste to grow food in small urban spaces.
The Africa Prize, which is celebrating its fifth year, is run by the Royal Academy of Engineering. It provides a unique package of support, including funding, comprehensive business training, bespoke mentoring and access to the Academy's network of high profile, experienced engineers and business development experts.
As well as the chance of winning up to £25,000, each of the 16 shortlisted engineers will develop skills that last a lifetime, and become part of a growing community of talented African engineers working to accelerate socio-economic development through business. The shortlist come from six countries, with five female engineers among them.
"The shortlist has come to represent the most talented engineers on the continent," said Rebecca Enonchong, Africa Prize judge and Cameroonian entrepreneur. "Through the Africa Prize, we've seen cutting edge technologies and world-firsts develop into businesses that manufacture locally, and drive research and development on the continent. We can't wait to meet the new group of engineering pioneers."
Also recognised are the creators of a control system for poultry farmers, a smart dryer that enhances the nutritional value of grain, a solar irrigation system specific to semi-arid areas, and a technique for harvesting water from the atmosphere, designed especially for arid and semi-arid areas.
Several of the innovations this year are designed for mothers and young children. Among them are an affordable delivery kit for midwives to improve birth rates, a method for tracking immunisation rates among toddlers, and a language app that allows toddlers and young children to learn basic numeracy and literacy in their native tongue.
A smart locker that dispenses medication for long-term conditions, allowing patients to skip long queues, is one of the health innovations developed by the shortlisted engineers. Another entrepreneur uses an algorithmic approach to proactively combat non-communicable diseases; using maths, statistics and social science research to identify those most at risk and encourage preventative behavioural changes to save lives.
Another business brings together technologies ranging from smart and sustainable building materials to energy and water saving measures into a simple, affordable, quick-to-build housing blueprint aimed at first time home owners.
Manufacturing innovations from the shortlist aim to improve local competitiveness and include a disruptive machine tool technology that cuts and shapes metal or other hard materials, and an online platform that links informal artisans directly to customers. Also among the shortlist is a self-powering cart that captures energy from the wheels' motion to power the cart – to be used by traders, in hospitals, and on farms and airports to improve productivity.
After seven months' mentoring and training, four finalists will be selected from the shortlist. In June 2019 the finalists will present their businesses to judges in front of a live audience in Kampala, after which one winner will receive £25,000, and three runners up will be awarded £10,000 each.
The shortlisted candidates and technologies are:
3-D-3-P Industrial dryer, Professor Dele Sanni from Nigeria – an industrial food dryer that dries grain for livestock feed faster, and increases the nutritional value of food stocks
Baby Delivery Kits, Muzalema Mwanza from Zambia – disposable, affordable and comprehensive equipment that helps midwives deliver babies safely
Chanjoplus, Collince Oluoch from Kenya – an online platform that tracks immunisation data, helping health workers ensure all children are vaccinated
Elo-cart, Kenneth Guantai from Kenya – a battery powered system that recoups energy from motion to self-power hand carts, used by traders, farmers and health workers
Hybrid five-axis machine tool, Dr Lukas du Plessis from South Africa – a hybrid machine tool that increases productivity, but costs less than traditional machine tools to manufacture
JuaKaliSmart, James Ochuka from Kenya – an online platform that connects "JuaKali", or informal artisans, directly to their customers
KAOSHI, Chukwunonso Arinze from Nigeria – an online platform that exchanges currencies peer-to-peer instead of through banks, cutting costs and waiting periods
Majik Water, Beth Koigi from Kenya – a technique for harvesting water from the air to provide a new source of affordable, clean drinking water for off-grid communities
Pelebox Smart Lockers, Neo Hutiri from South Africa – secure temperature-controlled lockers that eliminate medication queuing time for patients.
Sign-IO, Roy Allela from Kenya – a smart-glove that tracks and translates sign language movements into speech in real time
Smart Brooder, George Kimani from Kenya – the system that takes the guess work out of poultry farming, automating heating systems according to animals' ages
Smart Havens Africa, Anne Rweyora from Uganda – a combination of technologies that help women acquire their first homes affordably and sustainably
SolarKoodo, Safiatou Nana from Burkina Faso – a solar irrigation system that uniquely caters for semi-arid areas where precision and efficiency are essential
The Vertical Farm, Paul Matovu from Uganda – a 'farm-in-a-box' for urban areas, using urban waste to grow high yielding plants
WellNewMe, Dr Obi Igbokwe from Nigeria – an algorithmic approach to proactively identifying people at risk of contracting non-communicable diseases
Zenafri, Elizabeth Kperrun from Nigeria – an app that teaches toddlers basic language and numeracy skills in their native tongue