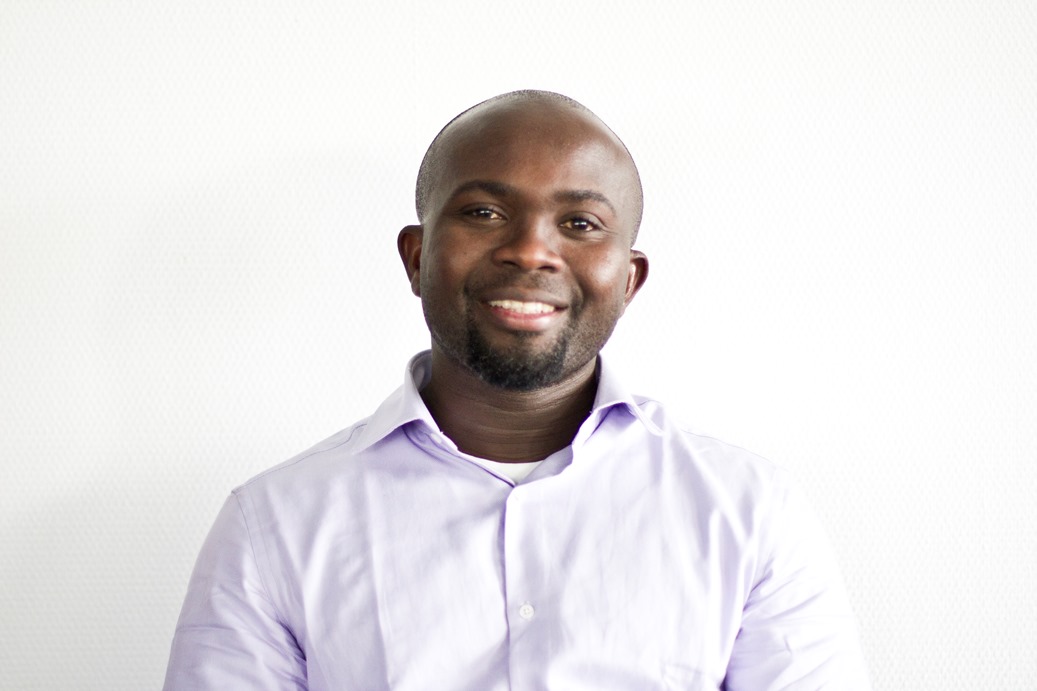 Healthcare, education, infrastructure and the creative industries all provide opportunities for Gulf investors in sub-Saharan Africa – so long as they find the right partner, says Botho Energing Markets' Isaac Kwaku Fokuo
Welcome to Zawya Markets. Each Sunday we will be featuring an interview with a different analyst or markets expert from around the region.
If you would like to participate please email gerard.aoun@refinitiv.com.
Where do you think are the best opportunities for Gulf firms to invest in Africa?
Creative industries like fashion, design, film, television and music have been overlooked by investors, but they are among the most resilient, rapidly growing industries in Africa.
Euromonitor estimates that the combined apparel and footwear market in Sub-Saharan Africa is worth $31 billion, while the region's music industry will swell to nearly $86 million by 2020.
Consumers increasingly crave fresh, local content, and technology has created new means for African creatives to reach a global audience. The rapid growth of brands like KISUA, an e-commerce brand with distribution in Africa, Europe and the US, and Nigeria's Maki Oh, worn regularly by celebrities like Michelle Obama and Solange Knowles, are a testament to the growing footprint of African creatives. Investors would be wise to capitalise on this trend.
Further, there are great opportunities in ICT, Technology (think fintech, edtech) and tourism. Finally, agribusiness value-chain and healthcare remain attractive investments in Africa.
What is the best way for a Gulf firm to invest in Africa?
Six of the top ten fastest-growing economies globally are currently in Africa. What this means is that not only are the respective governments working hard to increase transparency and ease of doing business, it also points to the fact that investors – both local and foreign – are increasingly looking to invest, or are already investing, on the continent.
The only piece of advice I would offer to a firm that has no prior experience in Africa is to find a credible, dependable partner to work with you through the challenges, and help you connect the dots.
What are the challenges that Gulf firms might face in investing in Africa?
Every country has a particular set of issues that need unbundling when it comes to the investment climate, and African countries are no different. For instance, instead of looking at a country such as Rwanda through the prism of its size, that same country becomes an extremely attractive place to invest when you consider the fact that, it takes you six hours to open a business in Rwanda, and that government reforms have now made it the 29th easiest place to set up and conduct business, according to the World Bank's Ease of Doing Business rankings, beating giants like France, Spain and Japan. The same way African businesspeople and investors appreciate the difference between investing in the UAE vs the Kingdom of Saudi Arabia, GCC firms must also respect the differences between investing in South Africa vs Nigeria, for example.
How do you see the Chinese role in investing in MENA? Is the Chinese influence growing in the region?
China's influence on the African continent is palpable wherever you look, whether it's establishing Free Zones and Industry like it has in Sudan and Egypt, or in investments made in infrastructure across the continent. Also, their investments in Africa have extended beyond infrastructure to manufacturing, technology and services. Chinese influence has to mold itself differently in the GCC, the Fertile Crescent, in Anglophone North Africa vs its Francophone counterpart. Each respective country has a unique political and economic structure that determines how involved China can become, and therefore how influential.
What type of investments do the UAE and KSA contribute to Africa?
The UAE is the largest investor in Africa, second only to China. Saudi Arabia today is the fifth-largest investor on the continent. Although KSA is primarily invested in agribusiness and food security, there is a gradual shift to look at Africa as a source for innovation, outsourcing and technology. The UAE has always been a huge supporter of African business. Dubai Economy has a presence in Ethiopia, Kenya and Mozambique – and the city of Dubai has always prided itself on being the gateway to African-Gulf business.
What about other Gulf countries? Do they also have notable investments in Africa?
Absolutely. The GCC and Africa have always had trading and historical links throughout turmoil and turbulence on either side, and those relations have remained steadfast. The GCC has always had a visible presence in Northern Africa, particularly Morocco, Egypt and Sudan. We would like to see this presence extend more towards the sub-Saharan region. Investments in agriculture and commodities have always existed, but there are a plethora of opportunities investing in SMEs and start-ups, in healthcare and quality education. There is so much untapped potential.
Which Gulf country is the largest investor in Africa?
The UAE (both the government and private sector) has invested in a range of sectors, from commodities to education – and that trend continues.
Is healthcare one of the sectors were Gulf countries might help?
Healthcare is a sector where GCC investments can make an impact on the continent. Investing and sharing knowledge with hospital administrators and executives sets the foundation for an independent, capable medical ecosystem that works within each respective African region. The work that's being done by SEHA, Abu Dhabi, is an excellent example of how a government entity within an emerging market has created a healthcare ecosystem that combines great facilities, patient care & follow up, leading edge technology and innovative medical practices in a bundle. Those are best practices and a knowledge set that can be transferred to the African continent, alongside investments in top-tier medical education facilities (which is an investment in Africa's future medical practitioners) and healthcare centers.
What about the infrastructure sector? Do you see investments from Gulf governments and companies in the sector?
Investments in African infrastructure have been dominated by the Chinese for the better part of the last decade, but that doesn't take away the key assets the GCC governments have contributed towards. DP World's contribution of ports in several African countries – including Egypt, Mozambique, Somaliland, Senegal, Algeria, Djibouti and Rwanda have been significant investments in the area of infrastructure. I also think there is more to infrastructure than building bridges and roads. Establishing diplomatic missions, hosting trade delegations, encouraging cross-cultural conversations, sharing knowledge in areas like healthcare, aviation, technology, etc – these are the building blocks of a lasting civil and economic relationship, one that will survive long after the skyscrapers have been built.