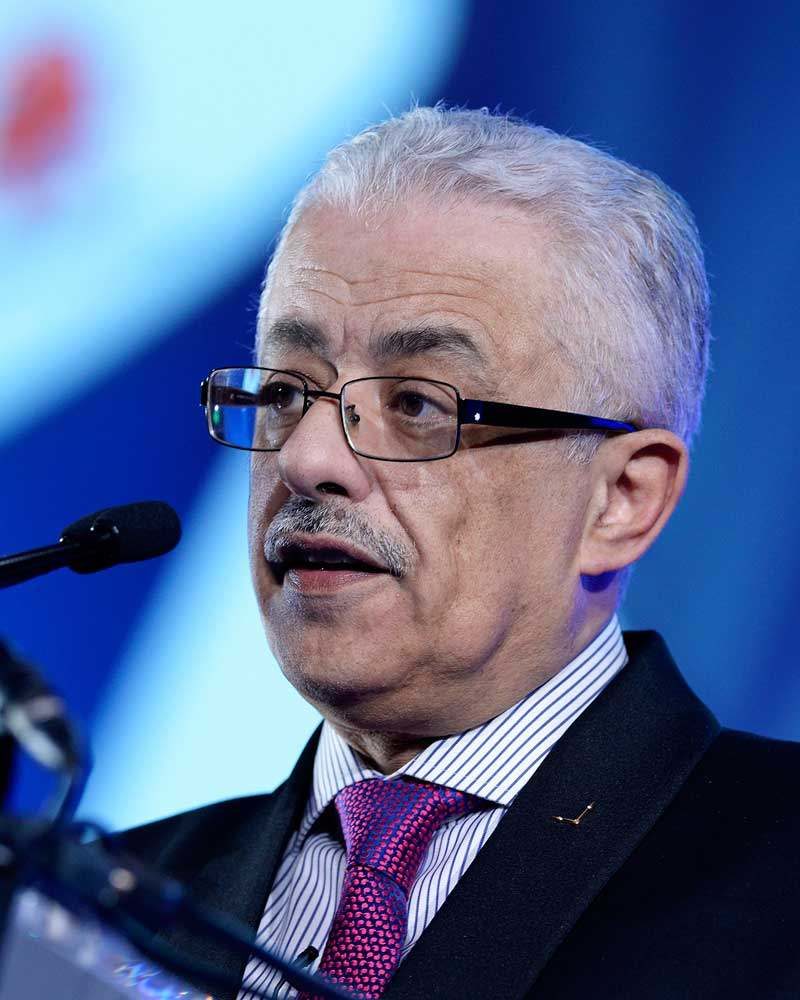 Egypt's Ministry of Education and Casio Middle East announced on Sunday the launch of an initiative to train Egyptian teachers in Cairo on the latest technological trends in teaching mathematics.
According to the initiative, 28,000 Egyptian teachers will be trained on the latest technological trends in mathematics presented by Casio in cooperation with the ministry of education and the Professional Academy of Teachers.
The launch of the initiative was announced at a press conference held in Cairo.
"This distinguished initiative is a clear reflection of the great efforts exerted by the Egyptian Ministry of Education to improve the tools of the educational system and to raise the quality and efficiency of math and sciences' teachers' tools according to the latest technology in the world," Said Mohamed Omar, deputy minister of education for teachers affairs.
"We are very pleased with this distinguished collaboration with Casio Middle East in Egypt, especially as it is in line with the ambitious vision of Dr. Tarek Shawki, minister of education and technical education," said Magdy Amin, director of the Professional Academy for Teachers.
Amin noted that the initiative comes following the signing of a protocol of cooperation between the academy and Cairo Trading Company, Casio Middle East agent, under which 27 trainers will be trained to be experts on 10 and 11 June under the theme 'Mathematics, Fun and Lifestyle.'
 He added that the programme aims to impart with teachers the skills of teaching critical thinking, creative thinking, and analysis to middle-school students.
"We believe in the importance of our role in honing the skills of math and science teachers in Egypt, the cradle of civilisation, by enriching the experience of the latest training to advanced technology using the most effective ways to use scientific calculators to better teach students in middle schools, especially those interested in pursuing mathematics and science related courses for their careers," said Koji Naka, CEO of Casio Middle East and Africa.