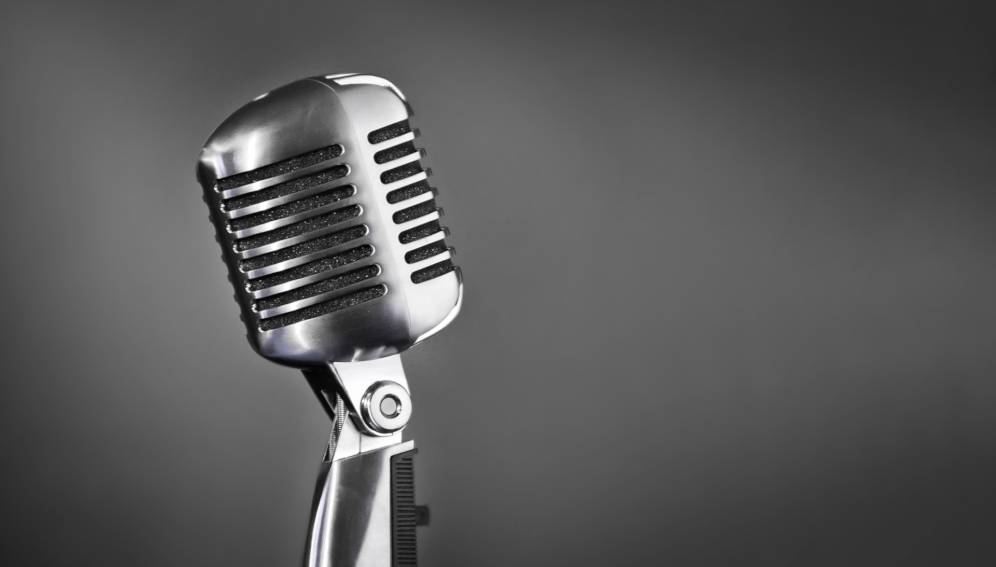 African scientists have been conducting cutting-edge research to tackle the continent's health challenges but they need to do more to engage with the media.
Listening to presentations at the 14th meeting of the Human Heredity and Health in Africa (H3Africa) Consortium that was held in Ghana last week (23-27 September), it was refreshing to me to know that African scientists have mapped the complete set of genes of over 50,000 research participants from across Africa.
This achievement has the potential to enable scientists to study and tackle diseases such as sickle cell disease that can be inherited. However, unless scientists make such an achievement known to the public, especially through the media, it will largely remain a secret only known to them.
"The scientific community should take their cue from the politicians in order to sell their work,"
Francis Kokutse, journalist
The event gathered over 300 African scientists "to map out progress in a multi-million, multi-country and multi-year genomic research programme to increase understanding of how human genes and the environment are contributing to Africa's increased susceptibility to diseases", according to a release issued to the media at the beginning of the meeting.
The work H3Africa has been doing over the past seven years to investigate and examine "the relationship between genetic variation, environment, and health in African populations" will continue to gather dust on their shelves if they do not have a clear plan to disseminate it through the mass media for public consumption.
Joseph Twum, a Ghanaian journalist, told SciDev.Net that after reading the press release, he found it significant that the H3Africa Consortium has put together data that will "provide a clearer and more detailed understanding of the genetic diversity of Africa and [a] new insight into the history of human migration".
The meeting taught me that the data on genes collected by the H3Africa Consortium has several benefits. For instance, it could help determine what makes some people susceptible or resistant to some diseases.
The Accra meeting should be used by the group to re-examine its relationship with the media.
A very good case for why African research needs more media attention was clear during a presentation on solution-driven genomic research implementation by Barbara Nerima, a lecturer at Makerere University, Uganda and Rolanda Julius, training coordinator of H3Africa Coordinating Centre at the University of Cape Town, South Africa.
The presentation identified challenges of genomic studies on the continent, including lack of resources and delayed funding. But if no one knows about these fine research works, there is no way they would ever get to the politicians who hold the purse strings.
Ivy Ekem, the dean of the School of Medical Sciences at the University of Cape Coast in Ghana, said at a session on media engagement that for scientists to influence policy, there is a need to involve the wider community, including the media.
"The media must understand in simple terms what we do, and this means education for the ordinary person," she added.
Jackie Opara-Fatoye, regional deputy editor of SciDev.Net Sub-Saharan Africa English edition, agreed with Ekem when she said that the work of the scientists must be "broken down into simple language for the public to understand".
Opara-Fatoye suggested that scientists must form a relationship with science journalists and platforms in order to do a better job of disseminating important science information.
Unfortunately, some scientists seem to shy away from journalists, saying they fear they will be misquoted. This has resulted in the accusation that scientists and research centres on the continent are not proactive when it comes to dealing with the media.
"Scientists on the continent should differentiate between media platforms that are serious with the reportage on science and those that deal with trivial matters," said Opara-Fatoye. "In addition, they should be more open with the media houses and be prepared to explain issues in common language for the ordinary person to understand."
Of course, there are genuine fears from the scientific community on how journalists may trivialise their work or in some extreme cases, misquote, misrepresent or exaggerate in their reports. However, it is becoming clear that some news media organisations are different from the tabloids and political media institutions that thrive on trivialities.
The scientific community should take their cue from the politicians in order to sell their work – be open and receptive to the media. This way, scientists may not need much advocacy to get more funding for their research.